Limes contain low levels of oxalates, while lime peel contains high levels of oxalates. Individuals with a history of calcium oxalate - containing kidney stones should limit their consumption of this food. Limes are generally not an allergic food. However, some people are allergic to citrus peels. When such an allergy is suspected, caution must be employed when eating citrus fruit. But whether you are allergic or not, citrus peels should not be eaten in any significant quantity. Citrus peels contain some beneficial oils, but these oils can interfere with some body functions. For example, citrus peels contain a compound known as citral that antagonizes some of the effects of vitamin A. Since limes are among the foods on which pesticide residues have been most frequently found, individuals wanting to avoid health risks associated with pesticides should avoid consumption of lime unless organically grown.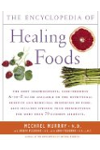 More About this Book
Encyclopedia of Healing Foods
From the bestselling authors of The Encyclopedia of Natural Medicine, the most comprehensive and practical guide available to the nutritional benefits and medicinal properties of virtually everything...
Continue Learning about Health Value Of Foods