Chestnuts are the only low-fat nuts, containing just 1 gram of fat and a little less than 70 calories per ounce of dried or roasted nuts. Additionally, chestnuts are the only nuts that contain vitamin C; in fact, just 3 ounces of chestnuts supply about 45% of the recommended daily amount of this vital antioxidant nutrient. And they're a great source of dietary fiber, which helps lower blood cholesterol levels. When chestnuts are in season, you can roast them in the oven. If you're pressed for time, you can buy them prepackaged and ready to eat any time of year. You should eat up to 3 ounces of chestnuts a day to maximize their benefits.
This content originally appeared on
doctoroz.com
Chestnuts are an excellent source of manganese, molybdenum, and copper and a good source of magnesium. In addition, they are a good source of vitamin C as well as vitamins B1, B2, and B6 and folic acid.

The health benefits of chestnuts center on their nutritional content. However, unlike other nuts, chestnuts are a low-fat variety and do not provide the benefits of a high level of monounsaturated fat.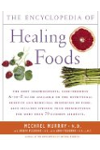 More About this Book
Encyclopedia of Healing Foods
From the bestselling authors of The Encyclopedia of Natural Medicine, the most comprehensive and practical guide available to the nutritional benefits and medicinal properties of virtually everything...
Continue Learning about Health Value Of Foods