As evidenced by snake charmers and Survivor contestants, the world has all kinds of nuts. Although they're certainly a healthier snack than chips, candy, or pepperoni logs, nuts do have their own hierarchy. You want nuts to be raw, fresh, and unsalted. That's because nuts lose up to 15 percent of their healthy oils when they're roasted (roasting at high temperatures may even cause the formation of chemicals that promote aging).
If you really like the taste of roasted nuts, do it yourself. Put them in the oven at 350 degrees F for nine minutes. If you do it at home, it won't cause any bad fats or dangerous chemical acrylamides to form.
Am I driving you nuts? I hope to drive you to nuts. Here's the healthy pecking order, from best to worst:
Fresh and freshly refrigerated;
Freshly toasted and dry roasted (in your oven); we like the taste of these best, too
Roasted in their own fat and salted (in a package)
Roasted in partially hydrogenated fat (especially if sugared); we avoid this totally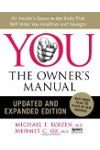 Continue Learning about Health Value Of Foods

A healthy diet is rich in foods with high nutritional value, providing your body with the vitamins, minerals and other food nutrients it needs to protect against disease and maintain a healthy weight. To identify healthy foods, it...
's important to read nutrition labels and know the source of your food. Products advertised as whole-grain, organic or fortified may not necessarily be healthy for you. Find out how to get the most health value from various fruits, nuts, spices, oils and vegetables -- and learn which types of red meat and processed foods to avoid -- with expert advice from Sharecare.
More