Chestnuts are on the front lines when it comes to fighting cancer: Chestnuts contain powerful tannins called proanthocyanidins, which have been shown to reduce the multiplication of cancer cells, and decrease the level of metastasis into surrounding organs. (1)

Chestnuts are the only nut that contains vitamin C! Vitamin C is a powerful antioxidant that is necessary for the elimination of disease-causing free radicals. Smokers are especially prone to vitamin C deficiency because of the free radical damage to their lung tissue. (2)

Chestnuts are an excellent source of potassium. Adequate potassium levels are required by the kidneys to maintain a healthy blood pressure and prevent hypertension. (3) So skip the sodium filled salted peanuts and take a crack at a chestnut as a healthy alternative.

Chestnuts are a great choice during pregnancy. Chestnuts contain high levels of folate that is necessary in pregnancy to ensure a healthy brain and nervous system of the developing fetus. (4) Folate also has the ability to prevent certain types of congenital anemia for proper oxygen transport to the tissues.

Choose chestnuts as a low-calorie snack to maintain a healthy weight: Chestnuts contain about 50 percent less fat than peanuts or almonds. Since fat has the highest caloric content per gram, this makes chestnuts an ideal low-calorie alternative to many other snacks!
------------
(1) http://www.ncbi.nlm.nih.gov/pmc/articles/PMC2562893/pdf/nihms49374.pdf
(2) http://www.ncbi.nlm.nih.gov/pmc/articles/PMC2011112/pdf/brjcancer00432-0043.pdf
(3) http://www.ajcn.org/content/37/5/755.full.pdf+html
(4) http://www.ajcn.org/content/83/5/993.full.pdf+html?maxtoshow=&hits=10&RESULTFORMAT=&fulltext=folate&searchid=1&FIRSTINDEX=0&resourcetype=HWCIT
Chestnuts are the only low-fat nuts, containing just one 1 g of fat and a little less than 70 calories, primarily from carbohydrates, per oz of dried or roasted nuts. Chestnuts are also a breed apart from other nuts in that they are the only nuts that contain vitamin C. Just 3-oz of chestnuts supply about 45 percent of the RDA of this vital antioxidant nutrient.

The caloric content of chestnuts radically increases once they are boiled. On boiling, the calorie count of 100 g (31/2-oz) of raw chestnuts increases from 181 to 297 calories, protein from 1.8 to 4.7 g, and sugars from 39.4 to 67 g.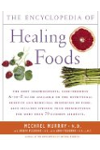 More About this Book
Encyclopedia of Healing Foods
From the bestselling authors of The Encyclopedia of Natural Medicine, the most comprehensive and practical guide available to the nutritional benefits and medicinal properties of virtually everything...
Chestnuts are different from other nuts because they are high in carbohydrates and low in fat and calories. Chestnuts are high in dietary fiber and do contain some Vitamin C. They are high in potassium and contain some folacin, a B vitamin that plays a role in heart health. Chestnuts have the consistency of potatoes and are often served around Thanksgiving or Christmas.
Continue Learning about Health Value Of Foods