Cruciferous vegetables are vegetables from the cabbage family. These include broccoli, cauliflower, cabbage, Brussels sprouts, kale, mustard greens, and bok choy. Cruciferous vegetables contain sulphur and many different antioxidant compounds that are thought to help prevent cancer. When you cook cruciferous vegetables they often give off a slightly unpleasant odor. This is due to their sulphurcontent.
Green vegetables such as kale, cabbage, collards, and broccoli, plus some non-green vegetables such as cauliflower and turnips, are called cruciferous vegetables. They are named for their flowers, having four equally spaced petals in the shape of a cross, from the Latin word "crucifer" meaning "cross bearer." All vegetables contain protective micronutrients and phytochemicals, but cruciferous vegetables have a unique chemical composition: they have sulfur-containing compounds, which are responsible for their pungent or bitter flavors. When their cell walls are broken by blending or chopping, a chemical reaction occurs that converts these sulfur-containing compounds into isothiocyanates (ITCs) -- an array of compounds with proven and powerful immune-boosting effects and anti-cancer activity.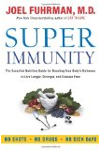 Arugula, bok choy, broccoli, brussel sprouts, cabbage, cauliflower, collards, kale, kohlrabi, mustard greens, radishes, rutabaga, turnips and watercress are all considered cruciferous vegetables. Their name is derived from their four-petaled flowers which make them look like a crucifer or a cross. Cruciferous vegetables supply beta-carotene, fiber, vitamin C and other cancer-fighting components. They also provide calcium, iron and folate.


You've probably heard of them before as cruciferous vegetables are lauded as some of the best cancer fighters in the garden. In addition to their cancer-fighting properties, this class of vegetables may also help support healthy immune function.

Cruciferous vegetables are part of the cabbage family. They include all varieties of cabbage including bok choy and Brussels sprouts, kale, collard greens, arugula, broccoli and cauliflower among others. Unfortunately, most Americans don't get enough vegetables of any variety. So, toss any one of these into a stir-fry tonight and enjoy!
Cruciferous vegetables include:
arugula
bok choy
broccoflower (a broccoli- and-cauliflower hybrid)
broccoli
brussels sprouts
cabbage (all types)
cauliflower
collard greens
kale
mustard greens
rutabaga
swiss chard
turnips
turnip greens
watercress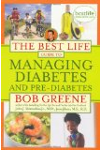 Continue Learning about Health Value Of Foods