Sunflower seeds are exceedingly rich in vitamin E, selenium, iron, and other minerals. With 22% of calories from protein and rich in tryptophan, sunflower seeds are a healthy way that vegetarians, vegans, flexitarians, and nutritarians can ensure they get sufficient protein.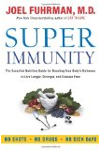 Sunflower seed lovers agree: good things do come in small packages. This tasty snack contains heart-healthy fats and protein. It's also rich in vitamin E, an antioxidant that may lower the risk of certain diseases and can help protect cells against damage. One ounce of sunflower seeds provides half of the Recommended Daily Allowance of vitamin E.
There are plenty of ways to enjoy sunflower seeds:
Use them in baking. Try a recipe for sunflower seed wheat bread or carrot and sunflower seed muffins.
Make your own trail mix by mixing 20 almonds, a miniature box of raisins and 1/4 cup sunflower seeds.
Toss them in an omelet, tofu scramble or salad.
Enjoy them alone as a snack.
When choosing seeds, select unsalted options to keep your sodium intake in check. And keep portion size in mind, since sunflower seeds are high in calories (165 calories in 1 ounce).
The health benefits of sunflower seeds are similar to nuts that provide a high content of monounsaturated fat and arginine.

Research studies have shown that the important nutrients a sunflower provides are often in insufficient supply in the American diet. Deficient intake of these vital nutrients has been shown to be linked to increased risk of heart attack and stroke, and selenium in particular has anticancer, anti-inflammatory, and antiallergenic properties as well.

Several folk medicine remedies use sunflower seeds. One remedy for sunflower seeds is an Old Russian recipe that combined chopped sunflower heads, soap chips, and vodka in a mixture that was sun-aged for a period of nine days. This concoction was then used topically on joints for rheumatism. John Douglas, M.D., a physician at Kaiser-Permanente Medical Center in Los Angeles, recommends raw sunflower seeds for allergy relief and to stop smoking. He recommends the seeds primarily to provide an activity to keep smoker's hands and mouths busy.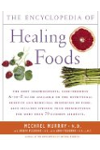 More About this Book
Encyclopedia of Healing Foods
From the bestselling authors of The Encyclopedia of Natural Medicine, the most comprehensive and practical guide available to the nutritional benefits and medicinal properties of virtually everything...
Continue Learning about Health Value Of Foods

A healthy diet is rich in foods with high nutritional value, providing your body with the vitamins, minerals and other food nutrients it needs to protect against disease and maintain a healthy weight. To identify healthy foods, it...
's important to read nutrition labels and know the source of your food. Products advertised as whole-grain, organic or fortified may not necessarily be healthy for you. Find out how to get the most health value from various fruits, nuts, spices, oils and vegetables -- and learn which types of red meat and processed foods to avoid -- with expert advice from Sharecare.
More