There are many lores regarding spinach (e.g., the source of Popeye's strength). Historically, it was regarded as a plant with remarkable abilities to restore energy, increase vitality and improve the quality of the blood. There are sound reasons why spinach would produce such results, the primary fact being that spinach contains twice as much iron as most other greens. Spinach is also one of the most alkaline-producing foods, making it useful in helping to regulate body pH. Spinach is one of the richest dietary sources of lutein, making it an especially important food for promoting healthy eyesight and preventing macular degeneration and cataracts.
Spinach, like other chlorophyll and carotene containing vegetables, is a strong protector against cancer. In addition to carotenes such as lutein, researchers have identified at least thirteen different flavonoid compounds in spinach that function as antioxidants and as anti-cancer agents. Many of these substances fall into a category of flavonoids known as methylenedioxyflavonol glucuronides. The anti-cancer properties of these flavonoids have prompted researchers to create specialized spinach extracts that can be used in controlled studies. These spinach extracts have been shown to slow down cell division in human stomach cancer cells (gastric adenocarcinomas) and, in studies on mice, to reduce skin cancers (skin papillomas). A study on adult women living in New England in the late 1980s also showed the intake of spinach to be inversely related to incidence of breast cancer. In other words, the higher the intake of spinach, the lower the incidence of breast cancer.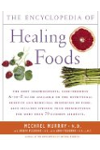 More About this Book
Encyclopedia of Healing Foods
From the bestselling authors of The Encyclopedia of Natural Medicine, the most comprehensive and practical guide available to the nutritional benefits and medicinal properties of virtually everything...
Popeye's power vegetable can do good things for your body, too—like fortify it against blood sugar problems. Eating spinach—and other leafy greens—was associated with a lower risk of type 2 diabetes in a recent study.
Spinach may reinforce the body on multiple fronts. First, it's got a low glycemic load, so it doesn't dramatically affect blood sugar levels when you eat it. Second, it's a good source of magnesium, a mighty mineral associated with lower type 2 diabetes risk. Third, spinach is packed with alpha-lipoic acid, a disease-shielding antioxidant. And fourth, it's low in calories and rich in fiber.
Spinach is rich in vitamins, minerals and fiber. Spinach also contains antioxidants to protect against developing cancer by suppressing tumor growth. For example, prostate cancer cell growth is inhibited with exposure to neoxanthin, a carotenoid antioxidant found in spinach. A diet rich in spinach may help reduce the risk for developing prostate cancer. Spinach consumption has also been linked to a reduced risk of gallbladder cancer. In one study, people who rarely ate spinach had twice the risk of developing gallbladder cancer compared with people eating spinach 3 or more days per week.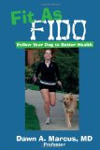 More About this Book
Fit As Fido: Follow Your Dog to Better Health
Let your dog teach you to live a happier, healthier, and more fulfilling life! Companionship with your pet can be used as a means and a motivator to increase your own physical and mental fitness....
Spinach: This "Super vegetable" is an excellent source of Vitamins C and A; which are powerful antioxidants. It is also a source of folic acid which may protect against heart attacks and stroke. Spinach also contains Neoxanthin, a carotenoid which may cause destruction of prostate cancer cells.
Spinach may be one of the healthiest foods on earth. It supplies large amounts of the eye-healthy carotenoids lutein and zeaxanthin, which have been shown to lower risk of cataract development. The folate, vitamin C, potassium, magnesium and antioxidant phytonutrients in spinach promote heart health. In addition, Popeye's favorite veggie may help maintain mental sharpness and reduce the risk of cancers of the liver, ovaries, colon and prostate. A Dole Nutrition Institute study found spinach juice to be significantly more nutritious than wheatgrass juice. Although spinach is loaded with calcium, it's also high in oxalates—minerals that interfere with calcium's bioavailability—but there's evidence that cooking fruits and vegetables can significantly reduce oxalate content.
Spinach is one of the best sources of folate, a chemical that can help stop cancer in its tracks, says nutrition specialist Dr. Neal Barnard. Watch this video to find out how it works.
Continue Learning about Health Value Of Foods