As someone who has spent a lot of time designing and implementing health education, one of the key reasons is that in a country where people keep living longer despite bad health behaviors, there is no clear motivation for changing health behaviors. And understand that this is not only an American problem. But we live in a culture where people prefer to drive than bike or walk because we want to get there faster. Then we add drive-thrus that do not encourage enjoyment of food but consumption of food. We also live in a 'fix-it' culture where you eat until you get fat and then you have a diet. In public health the "prevention is better than cure" is the motto but in a world of information, some people feel overwhelmed and so they just do what they want and rely on the healthcare system to fix whatever goes wrong. The price of bad health doesn't seem so obvious to most people. That said, less people smoke (because of legislation) and more people are wearing condoms.
We know how to lower our risk of dying: quit smoking, lose excess weight and be more physically active. But we have a hard time doing it. In this video, Dr. David Agus talks about how to get Americans to lead healthier lives.
Continue Learning about Health and Society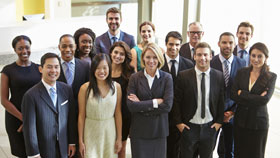 The U.S. population has many disparities in health and well-being when you compare social, economic and environmental conditions. Researchers and scholars are studying ways to improve the nations health as a whole by examining var...
ious factors that influence health and inform public policy. Some academic programs have been designed to establish leaders in the health-care community who recognize these differences and look beyond the traditional spheres for ideas.
More