When you use a public restroom, do you tend to skip the first stall and choose one farther away from the entrance? If you do, you are not alone. Experts theorize that people tend to skip the first stall in favor of stalls farther back to have a little more privacy. But because the first stall is used least often, it contains the lowest bacteria levels. Instead of skipping the first stall, choose it to help avoid possible infections.
Continue Learning about Health and Society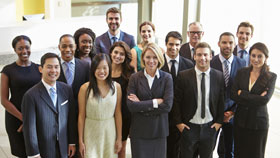 The U.S. population has many disparities in health and well-being when you compare social, economic and environmental conditions. Researchers and scholars are studying ways to improve the nations health as a whole by examining var...
ious factors that influence health and inform public policy. Some academic programs have been designed to establish leaders in the health-care community who recognize these differences and look beyond the traditional spheres for ideas.
More