What is a "nurse-patient ratio"?
Typically, this is an easy way to explain how many patients and their care each nurse is responsible for on a nursing unit. Though much energy has been invested to create 'standard' nurse patient ratios, it is usually determined by patient census (how many patients are on the unit), patient acuity (how sick a patient is), and hospital staffing policies. For instance, in critical care areas, one nurse may have one patient if that patient is critically ill and needing one-on-one attention. On a less critical unit, say a med-surg floor, one nurse may be responsible for up to six patients on day shift, but maybe 8 on evening shift. The rationale is that more activity is happening during day shift than the "off shifts."
What's important about this little known information? If an admission is an elective decision (say you need a knee replacement), you should ask your surgeon "What is the nursing ratio on the floor that I'll be sent to post op?" First off, the surgeon should know! And secondly, you can follow up with the surgeon and ask "Is that a safe staffing ratio for my care?"
We worked with a patient who was having lung surgery and when we met with his surgeon, we asked those same questions. Not only did the surgeon know the answers (kudos to him) but he also shared with us that the unit had its own staff--nurses, physical therapists, respiratory therapists, et al. In other words, a well-seasoned team that cared only for thoracic (chest) surgery patients. The take away? The patient felt like he was going to be in good hands post op. And he was.
Don't be afraid to ask your doctor about nurse-patient ratios. He'll be surprised you know (and care) and you'll want to know the answers.
A nurse-patient ratio can be defined as how many patients one nurse provides care for at one time. The nurse-patient ratio depends on many factors. One of those factors is the severity of the patients that the nurse is providing care for. e.g. if a nurse works in an ICU the nurse-patient ratio may be 1 nurse to 1 or 2 patients. If a nurse works in another unit where the patients are not as sick the nurse-patient ratio may be 1 nurse caring for up to 4 or 5 patients. Many hospital units have criteria that dictates the amount of patients one nurse can care for at one time.
The nurse patient ratio is a number to describe the number of patients assigned to each nurse. Nurse patient assignments are based on the acuity or needs of the patient for nursing care. In critical care units such as the ICU (intensive care unit) the ratio may be 1:1 for the sickest patients or 1:2 or 1:3 for patients who are acutely ill but stable. On general care units the nurse to patient ratio is higher for example 1:5 or 1:8 depending on the type of unit and the needs of the patient. This type of nurse patient ratio is based on guidelines from professional organizations and accreditation bodies, but is also fluid based on the needs of the individual patients at a given point in time.
Continue Learning about Health and Society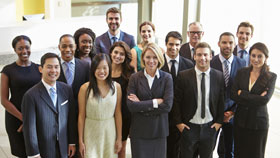 The U.S. population has many disparities in health and well-being when you compare social, economic and environmental conditions. Researchers and scholars are studying ways to improve the nations health as a whole by examining var...
ious factors that influence health and inform public policy. Some academic programs have been designed to establish leaders in the health-care community who recognize these differences and look beyond the traditional spheres for ideas.
More