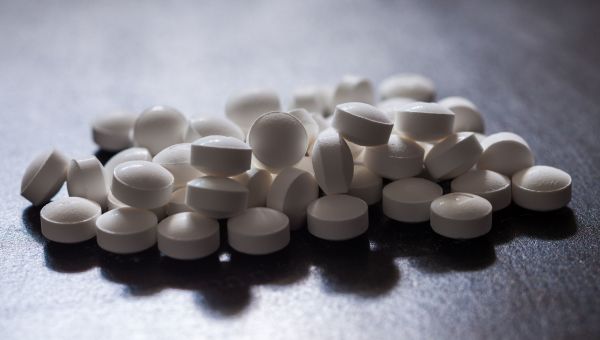 The drug overdose death rate jumped 21 percent in a single year.
In a new report on American mortality rates, the Centers for Disease Control and Prevention (CDC) revealed that, while heart disease and cancer deaths are dropping, opioids are claiming more lives than in years past. Gun deaths are also on the rise, due to a surge in firearm-related homicides and suicides.
Overall, the mortality rate has risen slightly year over year, from 723.6 to 727.8 deaths per 100,000 people. The CDC's report covers through June 30, 2017, and is based on provisional information—or, preliminary data—that will be finalized in the coming months. In the meantime, early results can help guide response and treatment for each cause of mortality.
Improvements in disease care
Along with heart disease and cancer, death rates for HIV have fallen since 2016. The drop continues a decades-long trend for all three conditions. Experts attribute the decrease to more awareness and better self-care, along with increased access to medical treatment and advancements in the treatments themselves. The HIV death rate, for example, has kept ticking downward after a sharp plummet in the late 1990s, as Americans have become better at prevention and therapies have improved.
Mortality and the opioid crisis
While awareness and adequate care are improving survival rates for many diseases, drug overdose deaths are only getting worse, due largely to the opioid epidemic. The CDC reports that these mortalities rose 21 percent between the end of 2015 and the end of 2016, from about 16 deaths per 100,000 people to almost 20 deaths per 100,000 people. The spike is driven by heroin use, as well as increasing availability of powerful synthetics like fentanyl and carfentanil.
Since drug-related deaths are harder to compile, the CDC's data only goes through 2016, rather than 2017. Still, it's estimated that more than 64,000 Americans died of a drug overdose in 2016—almost twice as many people than in 2006.
The spike in gun deaths
Firearm mortalities also rose for the second straight year, according the CDC, jumping from about 11 deaths per 100,000 people in 2015 to around 12 deaths per 100,000 people in 2016. While the majority—about two-thirds—of these mortalities continue to be suicides, a recent spike in homicides is driving the overall increase. It's estimated there were 38,000 gun deaths in 2016.