The following are some of the services funeral homes may offer:
Providing facilities for memorial service or funeral
Dealing with necessary paperwork to enable burial or cremation
Providing information to family and friends
Placing obituaries in newspapers
Setting up a catered meal at another location following the funeral
Arranging special musical requests
Ordering and caring for floral tributes on behalf of family and friends
Accepting donations for named charities
Arranging for vehicles and staff for funeral and graveside services
Making arrangements for transfer of remains for funeral and burial services
Recording donations received
Keeping record of persons who attended any funeral or memorial service at the funeral home.
Continue Learning about Healthcare Basics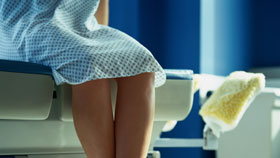 From choosing the right doctors to getting the right tests, how you manage your health care can make a big difference in your long-term wellbeing. Here's what you need to know to be a smart patient and a strong self-advocate. Lear...
n more from our experts about healthcare.
More