To see if certain foods influence your headaches, follow a headache restriction diet for 1 month. If your headaches don't improve during that time, you will have learned that foods are not important triggers for you. If your headaches do improve significantly, slowly add foods back into your diet one at a time to identify which foods might be triggering your headaches. In general, a food should trigger a headache within 12 hours of eating it. In some cases, foods only trigger headaches when eaten in large quantities, when consumed in combination with other foods or when you are also exposed to other triggers.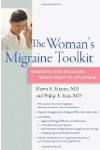 Ah, downed your triple-dipped chocolate a little too quickly, ay?
There are two theories as to what causes the rush of pain that comes with frozen food. One, the rapid cooling of air in the frontal sinuses may trigger local pain receptors. Two, the construction of blood vessels in the roof and rear of the mouth relax after the cold rush passes and as blood rushes into the area, it overloads local pain receptors, and shoots the pain to the head.
These are correlated with migraine headaches in some, which makes sense since the cause of these headaches is also dilation of arteries. To reduce the pain: Keep your tongue touching the roof of your mouth—and stop eating so much ice cream!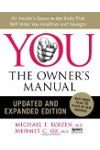 The cause of cold-stimulus headache, or "ice cream headache," remains largely a mystery. One theory is that the pain originates in the back of the throat, which is chilled by the ice cream, but is felt in the head—a phenomenon known as referred pain. Any cold food or drink can induce this type of headache, but ice cream is the main culprit because it's very cold and is often swallowed quickly. This doesn't allow for the treat to be warmed slightly in the mouth before it contacts the back of the throat.
Continue Learning about Headache