Ah, downed your triple-dipped chocolate a little too quickly, ay?
There are two theories as to what causes the rush of pain that comes with frozen food. One, the rapid cooling of air in the frontal sinuses may trigger local pain receptors. Two, the construction of blood vessels in the roof and rear of the mouth relax after the cold rush passes and as blood rushes into the area, it overloads local pain receptors, and shoots the pain to the head.
These are correlated with migraine headaches in some, which makes sense since the cause of these headaches is also dilation of arteries. To reduce the pain: Keep your tongue touching the roof of your mouth—and stop eating so much ice cream!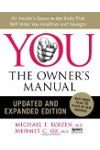 Continue Learning about Headache