The child's teacher plays a key role as well. If the teacher understands that the child has migraines, and that a treatment plan has been agreed upon with the school nurse, the teacher is more likely to accept the migraine diagnosis and permit nurse visits when they are first requested, rather than delaying and risking the child becoming ill in front of classmates. Your child's teacher may also begin to recognize early symptoms that a headache episode may be developing (even before the child recognizes them), such as changes in skin coloration, yawning, or irritability, and encourage the child to do neck stretches or deep-breathing exercises to prevent escalation. The teacher can also help the child keep up with her work and, if necessary, provide flexible options to make up missed work. Finally, the teacher can be a good observer for psychosocial stressors, childhood depression symptoms, and peer issues.

In some circumstances, it may also be helpful to involve the school psychologist or guidance counselor to help identify school-related problems that may make successful treatment more difficult, such as peer pressure, bullying, child abuse, learning disabilities, alcohol and drug abuse, self-esteem issues, friend issues, and depression/anxiety. The psychologist may be able to help the child develop important coping strategies, as well as reinforce stress management skills.
When your child is diagnosed with migraine, set up a meeting with the school nurse to discuss your child's treatment plan. Be sure to discuss:
What medications your child should take when she has a headache. Be sure to provide a supply of both over-the-counter and prescription medications she may be using. It is best to have a step-by-step treatment strategy available for the nurse.
What non-drug treatments you want the nurse to encourage during a visit. This might include using an ice pack or heating pad on the neck, dimming the lights, relaxation techniques, and stretching exercises. If your child practices relaxation techniques or biofeedback using an audio recording, provide a copy to be kept in the nurse's office.
How long you expect your child to stay at the nurse's office. Remind the nurse that migraines in children and adolescents are generally resolved within an hour or two, so there is generally no need to send the child home for the day. Reinforce that one of the primary goals is to keep the child in school.
Whether your child usually vomits with a migraine, so that access to a toilet or emesis basin can be routine. Nausea is quite common in children with migraines. If nausea medications are part of the treatment plan, they should be made available to the school to provide to your child. Most migraine sufferers feel much better after vomiting and should not need to be sent home because they threw up. If the child has medication to treat nausea, encourage the school nurse to give it to her ASAP after nausea develops.
How you would like to be contacted about nurse visits. Learning when and how often your child is visiting the nurse for headaches, even when she successfully returns to class after brief visits, can provide valuable information about migraine frequency and what might be triggering your child's migraines. Many schools now routinely will notify the parents either by phone or email if their child is seen in the health room.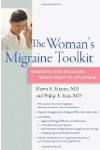 Continue Learning about Headache