Well, there is a reason why it is called a tension headache: it is usually caused by tightening in the muscles of the face, neck, or scalp as a result of stress or poor posture. The tightening of the muscles results in a pinching of a nerve or its blood supply, which in turn results in pain and pressure. Relaxation of the muscle usually brings immediate relief.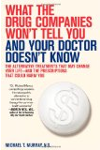 While there are several kinds of headaches, including migraines, the most common headache related to stress is called a tension headache. It used to be thought that tension headaches came from muscle tension, but it's now believed these headaches occur when fluctuations in the neurotransmitter serotonin and natural pain relievers called endorphins activate pain pathways in the brain. When serotonin levels drop, the trigeminal nerve, which comes from the brain and divides into three branches that cover the face—releases substances that cause blood vessels to become dilated and inflamed (see adjacent illustration). This inflammation causes steady pain—the feeling that your head is being squeezed in a vise—as does irritation of the nerve itself.
Experts believe that the pain of a tension headache is caused by tightness in the muscles of the scalp and the back of the neck. A variety of emotional and physical factors can trigger this muscle tightness. A survey reported that stress was the most common factor precipitating tension headache. Other frequent triggers included (in order of their prevalence) missed meals, lack of sleep, and fatigue. Physical problems, such as eyestrain, neck pain (such as from poor posture) can also act as triggers. These triggers also aggravate tension headaches already in progress.
Tension headaches (or muscle contraction headaches) may be caused by the tightening of the muscles of the neck and head. This is common in times of stress, or when you are tired. The pain may extend over the top of the head to the front. Your neck, jaw or temporomandibular joint may hurt if there is tightness of the muscles in these areas, too. Tension headaches may have a genetic link, as it is common for family members to have similar headaches.
Continue Learning about Headache