There are lots of options for dealing with significant amounts of unwanted body
hair.
Some people prefer shaving or using an at-home depilatory cream that will remove the hair as a first-line treatment.
Some prefer waxing. If you choose the this route, ask for a cooler-temperature wax, which doesn't hurt as much when the follicle is ripped from the skin (after being stuck to the wax).
Other people are turning to laser therapy, which works on dark-pigmented hair; the laser travels down the hair follicle and zaps it so that it never grows again.
Some prefer electrolysis, where the hair is fried off with an electrical current. If you're going this route, make sure a trained pro does it.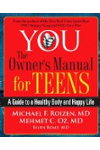 Continue Learning about Hair Removal