How is hair loss treated?
The common treatment for hair loss is medication. Two drugs, minoxidil (Rogaine) and finasteride (Propecia or Proscar) are available to treat male pattern balding. Women can be treated with minoxidil or spironolactone. Finasteride is not safe for use in women who could become pregnant.

Minoxidil (Rogaine), which can be purchased without a prescription, is a liquid or foam scalp treatment that promotes hair growth by lengthening the growth phase of hair follicles and causing more follicles to produce hair. The hairs that are produced tend to be larger and thicker.

Finasteride (Proscar or Propecia) is a pill that decreases the production of one of the hormones associated with androgenetic alopecia, resulting in an increased amount of hair covering more of the scalp. Because finasteride is also used to treat some prostate conditions, it is typically covered under most prescription plans.

Other than the drug treatment for hair loss, there are also surgical and non-surgical solutions (like hair transplants or hair additions) but these are usually not covered by insurance as they are considered "strictly cosmetic."
Some hair loss is temporary; your hair will grow back on its own without medical treatment. A dermatologist can treat more problematic hair loss with creams like Minoxodil, oral drugs like Finasteride, or cortisone shots. You can also see a doctor if you need surgery to restore patches of lost hair. Doctors are sometimes able to give you the appearance of fuller hair with hair transplants and scalp reductions.
The Food and Drug Administration (FDA) has approved a topical medication called monoxidil 2%, sold as Rogaine, to treat female alopecia. An estimated one-quarter of female alopecia sufferers experience new hair growth as a result of the Rogaine treatments, which cost about $600 a year for twice-daily applications to the scalp. The other 75% of affected women may find that the treatments slow down or even stop the loss of hair. But if treatments are ended, hair loss resumes. I think that the men's strength which is 5%, works better but it does have a higher risk of causing hair to grow on other parts of the body. Another hair loss medication, Propecia, does not work for women and is dangerous for women even to touch if they are pregnant.

One drug that has been tried with some success for women -- but again not women planning pregnancy -- is spironolactone. It affects a hormone receptor and can be useful even in women who have no overt signs of hormonal imbalance.

An excellent treatment for certain types of androgenic alopecia is hair transplants.
Here are my natural solutions to hair loss.
Eat a healthy diet. Made of whole, protein-rich foods with limited refined sugar.
Treat your hair gently. Avoid tight hairstyles like ponytails and barrettes. Wash your hair every other day and then let it air dry. Don't damage hair with lots of dying, straightening and over processing with chemicals.
Use a natural shampoo and conditioner. Look for a natural shampoo, preferably one containing the hair-helping herbs like sage, rosemary and Vitamin E very moisturizing).
Try a massaging hairbrush. This helps to gently stimulate hair and promote growth. (Plus it feels great!)
Nourish your hair from within. Your hair is a reflection of your general health. That's why it's important to make sure your overall health is protected with a good multivitamin that includes plenty of Vitamins B, C and E, calcium, zinc, and iron. You might also consider a nutritional supplement that specifically targets hair care, like Vitamins for Hair. It delivers multiple vitamins and minerals to moisturize, build protein and diminish breakage.
Give natural methods two to three months to work, and don't get discouraged by the slow pace. Each hair strand can last up to six years, making the wait worthwhile.
In the case of telogen effluvium, it is more of a waiting process for the growth cycle to go back to normal. Some believe that biotin or vitamin B12 shots can help, but a healthy diet sans supplements is sufficient. Minoxidil (Rogaine) has been very effective at halting more hair loss, but there is one caveat: when you stop using the product, your hair starts shedding again. In the case of temporary loss, minoxidil can maintain the hair you have until the body gets back to normal, and then you can stop using it.

New at-home laser light gadgets claim to stimulate hair follicles to go into a growth phase and reduce inflammation that might be inhibiting hair growth. But there is absolutely no strong science to back up these claims.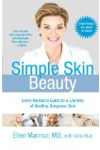 Before deciding how best way to treat hair loss, it is important to identify what type you are experiencing. Some patterns are linked specifically to correctable causes; others are not.

There are several ways to address male or female pattern hair loss, such as simple cosmetic camouflage, medical treatments and surgical intervention, including hair restoration surgery, often called hair transplantation. To determine the best approach for you, ask your healthcare provider.
Continue Learning about Hair Loss
Hair loss is a problem for men and women alike. While the cause is often genetic, emotional or health problems can also cause hair loss, also called alopecia. If you have hair loss, talk to your doctor - as there are medications a...
nd surgical transplant treatments that can help.
More