Since hats have gone out of vogue, a quick scan around will show that hair loss is quite common. Hair loss is far more common in men (80 percent of men experience some degree of baldness), but nearly 40 percent of women lose substantial amounts of hair after menopause, as well (women tend to thin out all over, rather than develop the signature spots that men do), making it a major appearance issue for both genders.

Baldness may be common, but that doesn't mean it's popular. People spend millions of dollars and go to extreme measures in trying to keep or regain their hair -- and in some cultures, this desire isn't just based on vanity. In the highlands of New Guinea, tribesmen think that the ghosts of ancestors lodge in the hair and that baldness is a sign that the ancestors have abandoned a man. When they court women, tribesmen build large wigs made of hair mixed with clay and then sewn onto a frame of cane, hardened with dipped wax, painted and adorned with vines, beetles, side ringlets, and fur.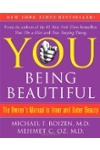 Continue Learning about Hair Loss
Hair loss is a problem for men and women alike. While the cause is often genetic, emotional or health problems can also cause hair loss, also called alopecia. If you have hair loss, talk to your doctor - as there are medications a...
nd surgical transplant treatments that can help.
More