You can treat dandruff by trying certain over-the-counter medicated shampoos. Mistakenly attributed to dryness because of the flaking it causes, dandruff is actually caused by inflammation of the scalp. Medicated shampoos that can help treat dandruff include shampoos containing:
coal tar (Ionil T, T/Gel, Pentrax)
salicylic acid (X-Seb T Plus, Meted)
selenium (Selsun Blue)
zinc (Head & Shoulders, ZNP)
sulfur (Sebulex)
For the best results, buy two or three types of shampoo and alternate them. Prescription shampoos and topical steroid medications may be necessary in difficult-to-treat cases.
Dandruff results from inflammation of the scalp as well as from a fungus that loves the dark, warm jungle you call your hair. The way to treat it: frequent washing with a medicated shampoo that helps control the scaling. The medicine calms your immune system so that your scalp doesn't itch and you don't scratch off the epidermis. Look for antimicrobial and antifungal shampoos that contain ingredients such as tar, selenium sulfide, zinc pyrithione, ketoconazole, or ciclopirox. One other solution: green tea applied to your scalp. Green tea contains a chemical that's been shown to help. Unfortunately, green tea doesn't work when it's mixed with other chemicals. Just make a strong cup of green tea and apply it directly to your scalp. But cool it first!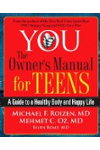 Continue Learning about Hair Diseases (Hair Disorders)