Most of us treat shampoo as if it's toothpaste for our head - we've got to use it every day. But that doesn't have to be the case. If you prefer, you can actually wash your hair with shampoo every other day, and just rinse it on alternate days (unless you have really long hair or are exposed to a lot of dirt and vapors throughout the day). Some people find that their hair has just as much body and shine without shampooing every day (and they like the fact that they can take a break from putting additional chemicals on their head). On the other hand, if shampooing is a Zen experience for you, its calming benefits may well do more for you than its hair stripping effects, so we can't argue with daily shampoos (you can use conditioner alone).
Honestly, unless you've been working under your car for a few hours, you can choose to wash your hair every two or three days. On other days, just rinse and massage your scalp with plain water. Using only water half the days may help your hair's health, longevity as well as shine and appearance. Conditioners, on the other hand, do seal in moisture, so they can be helpful. Apply conditioner daily and don't bother washing it out if you don't want to.
Ideally, use an all-natural pH-balanced shampoo that's gentle; remember, just because it's natural doesn't mean it's always the best. We love shampoos from these makers: Aubrey Organics, Quinessence, SoOrganic, Avalon Organics and Organic Excellence.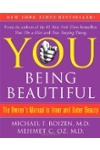 Continue Learning about Hair & Beauty