Watch as obstetrician and gynecologist Dr. Jennifer Ashton discusses how a woman can treat her vaginal dryness.
If vaginal dryness is your concern, a lubricating liquid or gel that temporarily alleviates vaginal discomfort may be your best solution. Vaginal lubricants are available over-the-counter and do not require a prescription. One example is Astroglide, a clear, thin, odorless liquid with a slippery feel that closely approximates natural vaginal secretions. You can apply it to the vaginal opening or to the penis before intercourse. This water-based product is nonstaining and has a neutral pH, so it won't irritate the vagina or promote vaginal infections. K-Y Sensual Silk and related K-Y products offer similar benefits.
Even if menopause is years away, you might experience vaginal dryness—even when you're sexually aroused. One reason may be due to hormonal contraception (birth control pills), which can create vaginal dryness as a side effect. This can be treated with over-the-counter lubricants and moisturizers.
This content originally appeared on doctoroz.com.
A common complaint of women, especially those who have gone through menopause, is that they no longer produce as much vaginal lubrication as they once did. Although estrogen in a variety of forms can help ease vaginal dryness, many women would rather avoid hormone-based treatments. By far the easiest solution to vaginal dryness is the use of a high-quality lubricant, both for sex and simply to ease day-to-day dryness. For daily non-sex-related dryness, apply a small amount of lubricant to the outside or inside parts of the vagina to increase comfort. For use during sex, try gently massaging a drop of gel onto the clitoris and/or vulva. The male partner can use the lubricant as well, which is especially helpful if he is using a condom. Use as much or as little as needed to achieve pleasurable, sensual intercourse.
Two types of products—lubricants and moisturizers—can relieve vaginal dryness and itching. They can also make sexual intercourse (which in itself can stimulate natural lubrication) more comfortable. Lubricants, like Astroglide and K-Y Sensual Silk, are water-based and potential hydrogen (pH) neutral. They approximate the feel of vaginal secretions and provide temporary relief. Moisturizers, like K-Y Liquibeads and Replens, cling to the cells lining the vaginal wall for longer-lasting effectiveness. At least one clinical study has documented that Replens, like estrogen cream, increases the thickness of the vaginal lining.
Vaginal dryness and pain during sex are obstacles, but ones your doctor can almost always help you with. Vaginal moisturizers like Replens and good lubricants like Astroglide work very well; if that's not enough, estrogen therapy, either in pill or cream form, is a good option for many women.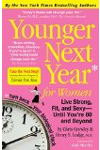 Vaginal dryness is often a side effect of aging. Vaginal dryness can be treated with over-the-counter topical lubricants and/or vaginal moisturizers. A doctor may also prescribe a topical estrogen cream to treat vaginal dryness, says Elizabeth Poynor, MD, PhD, a gynecologist-oncologist in New York.
Storebought lubricants aren't the only way to treat vaginal dryness. In this video, obstetrics and gynecology specialist Suzanne Gilberg-Lenz, MD, discusses alternatives that are fun, non-toxic and possibly already in your kitchen cabinet.
There are so many vaginal lubricants available these days, the selection can be overwhelming. In this video, obstetrician and gynecologist Dr. Evelyn Minaya talks about what to look for in a lubricant, and what to avoid.
Vaginal lubricants can be used to treat vaginal dryness. All vaginal lubricants are not created equal. In this video, Dr. Oz Show guest and gynecologist Evelyn Minaya, MD, explains the kinds that work best.
There's no reason to let your sex life fizzle. Use vaginal lubricants or moisturizers to ease the dryness caused by estrogen's disappearing act, or ask your gynecologist about an estrogen ring or cream. The FDA has approved the use of ospemiphene (Osphena) for this purpose, an oral prescription medication that is not a hormone but works like estrogen in the uterus. It does have risks and side effects, so check with your doctor or pharmacist. Another possibility is laser treatment, such as the MonaLisa Touch, which uses laser light to encourage blood flow and new tissue growth. It may cause discomfort for two or three days after therapy.
From The Mind-Beauty Connection: 9 Days to Less Stress, Gorgeous Skin, and a Whole New You by Amy Wechsler.
Continue Learning about Gynecology