Some potential advantages of joining a gym include:
It gets you out of the house and can be a positive social experience.
Gyms and health clubs usually have better equipment and more workout space than you have at home.
It is easier to find a trainer at most gyms.
Many people find that the commitment to go to the gym each day makes it easier for them to actually work out on a daily basis. By contrast, a commitment to working out at home can be put off indefinitely with excuses ranging from "I'll go downstairs and work out right after this television show" to "I'll do it after dinner." Once you're home and surrounded by your loved ones and a million distractions, it may be harder to push yourself to work out. If you have a treadmill, ski-track, exercise bike, or other piece of exercise equipment gathering dust in a corner or closet, you know what I'm talking about.
Your health club might have classes that you enjoy.
The gym might have a heated pool. Many people with arthritis find that aquatic exercises are helpful. They are easier on the joints because the water buoys the body. Plus, it feels good.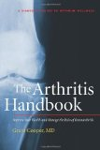 I think the number one benefit besides getting in shape is that it may motivate you to see others exercising alongside you. There's comraderie in it. You'll meet other like-minded people and hopefully motivate and encourage one another to keep going. Also, if you have questions on a particular exercise, there is usually someone more experienced there that can help you do it properly so you don't injure yourself.
The benefits of joining a gym depend on what an individual is looking to gain from the gym. Although there can be many general benefits, in my opinion, the most important thing we can benefit from is to join in on the journey towards improving our health. In or out of a gym environment.
Joining a gym has many benefits. Below are just some of the many:
Personally, if I am paying for something, I am going to use it. This would hold to be true for a fitness center, if you are paying then don't waste your money, put it to good use!
Many facilities have group exercise classes which may be the motivation you need to stay active
Personal trainers may be available to construct a program suited for you
It may be on your way to work or on your way home and this would turn into a daily routine
Those are just some of the many countless reasons for why joining a gym is beneficial.
Joining a gym provides a number of benefits to members, according to a study from Iowa State University. Researchers discovered the following benefits to joining a gym:
Adults were dramatically more likely to meet the requirements for recommended physical activity (150 minutes of moderate or 75 minutes of vigorous aerobic activity each week) if they had an active health club membership compared to those who didn't. In fact, the gap was wide: 75 percent of study participants with a gym membership got the recommended amount of physical activity, while only 18 percent of those who weren't members of a gym got the adequate amount of exercise.
Gym members were 14 times more aerobically active than non-members and 10 times more likely to meet muscle-strengthening guidelines, regardless of their age and weight. This was true of both genders.
Gym members were more active outside of the health club than non-members, which translated to gymgoers exceeding the standards set for health maintenance through physical activity. This exercise included strength training and cardio workouts, all of it providing tremendous benefits for the heart.
Continue Learning about Gyms/Health Clubs