Docs are taught that the normal time period for mourning the loss of a loved one is six months to a year after the death. So it may be natural to experience depressive symptoms during that time. But I want to make it clear that you should never feel pressure to shake the pain after a certain time period. Illusions are also a part of normal grief. An illusion is a misperception of actual external stimuli. Delusions or hallucinations are never normal. The key is getting to the point where you can decide whether the discomfort is enough to carry on with other aspects of your life. That takes many people one to six months, but it takes others longer. Don't hesitate to seek help.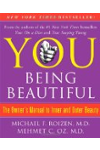 Continue Learning about Grief & Emotional Health

Everyone feels loss at times, but when we lose a loved one, the feeling is deeper -- grief, a normal emotion. When feeling grief, it's best for your emotional health for you to stay in touch with family members who can provide sup...
port; make an effort to keep a regular schedule and eat a healthy diet, get regular exercise. Focus on taking care of yourself -- and if you're having trouble getting past your grief, see a therapist. With some gentle guidance, you can get on with your life -- and still enjoy your wonderful memories.
More