From a conceptual and biochemical standpoint, both glucosamine and chondroitin should be helpful for the symptoms and disease process of arthritis. What is truly impressive is the increasing clinical evidence showing their efficacy in reducing both symptoms and the need for medication. Numerous studies, including long-term, placebo-controlled studies—the "gold standard" in clinical study design—and "meta-analyses" that review all of the published data, have demonstrated the effectiveness of glucosamine and chondroitin, earning them a place in the treatment regimen of patients with arthritis.
A study sponsored by the National Institutes of Health (NIH) confirmed the benefit of taking glucosamine and chondroitin together. "The Glucosamine/Chondroitin Arthritis Intervention Trial (GAIT)" was anticipated to be the definitive study on glucosamine and chondroitin. The study compared taking glucosamine alone, chondroitin alone, and glucosamine and chondroitin together, to placebo and celecoxib (Celebrex) for painful arthritis of the knee. The results showed that glucosamine and chondroitin were effective when taken alone for the treatment of moderate-to-severe arthritis of the knee. When taken together, they were even more effective, including more effective than celecoxib.
The relatively high placebo rate may have made it difficult for the study to detect a statistically significant difference in people with mild symptoms.
Glucosamine and chondroitin also modify the underlying disease process of arthritis because they delay narrowing of the joint space and the degradation of cartilage, as well as stimulating new cartilage growth. For an aging population that is looking for ways to slow or reverse joint damage, this is promising news, indeed.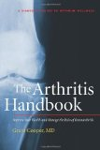 The National Center for Complementary and Alternative Medicine (NCCAM) and the National Institute of Arthritis and Musculoskeletal and Skin Diseases (NIAMS) in the National Institutes of Health initiated a study on the effectiveness of glucosamine and chondroitin sulfate in reducing pain and improving function in patients with osteoarthritis of the knee.
Overall, glucosamine and chondroitin sulfate taken separately did not reduce pain. A combination of glucosamine and chondroitin sulfate did reduce pain in patients with moderate-to-severe knee osteoarthritis. However, this subgroup of people who experienced this benefit was small enough that more study is needed to confirm the findings.
The body naturally manufactures glucosamine and chondroitin, both of which promote joint health and support healthy joint movement. Glucosamine is thought to promote the formation and repair of cartilage while it is believed that chondroitin helps prevent the breakdown of cartilage. Glucosamine supplements are derived from shellfish shells; chondroitin supplements are generally made from cow cartilage. Because binge eaters have an added risk of joint damage from carrying excess weight, glucosamine chondroitin can be taken to restore joint health and to prevent further damage. Take as recommended on package with food/meal. Different brands and types vary in dosage and number of capsules or pills.
Taking a supplement with two ingredients may do more than alleviate your arthritis; it may actually help reverse it. Glucosamine and chondroitin have been shown to be effective in decreasing the symptoms of osteoarthritis for those who are already experiencing joint pain. The theory is that it works like aspirin and ibuprofen in that it decreases inflammation at the joint that's causing the pain.
Though no one is quite sure how or why it works, there's also some excellent data in four randomized and controlled studies (the kind that are the gold standard of science). They show that the supplements actually restore youth to your joints by modifying the basic disease process-they cause the regeneration of cartilage in the knee and hip joints and repair damaged cartilage.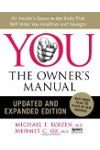 Experts don't agree about whether glucosamine and chondroitin help with arthritis. Glucosamine is made naturally in the body, and is important in building cartilage, the cushioning tissue in joints that is lost when arthritis sets in. Some studies have suggested that glucosamine supplements, with or without chondroitin, can reduce arthritis pain, help people with hip or knee arthritis move better, and reduce joint swelling and stiffness, all with few side effects. But in other studies, glucosamine and chondroitin do not seem to help. And no studies have yet shown that glucosamine or chondroitin will fix joint cartilage damaged by arthritis.
Scientists are doing more studies to understand better these supplements' effects on arthritis. Talk to your doctor about whether these supplements might help you. Don't substitute glucosamine or chondroitin for other proven treatments.
The latest evidence shows that glucosamine and chondroitin do not improve pain from hip and knee arthritis and do not delay progression of arthritis. For years, doctors have been recommending glucosamine and chondroitin for relief of the aches and pains associated with arthritis. But a recent large study of people with osteoarthritis of hip or knee looked at whether glucosamine or chondroitin provided pain relief or any improvement in narrowing of joint space (that is part of the visible decline in arthritic joints, as seen on x-ray.) Unfortunately, neither end point was observed.
As such, the recommendations from this study are that doctors not encourage patients to try these medications, and that health insurers should not cover the cost of these drugs.
On the flip side, the study recognized that there were no dangerous side effects of glucosamine or chondroitin, so if patients subjectively feel they are getting relief, the use of these drugs need not be discouraged.
Continue Learning about Glucosamine