In animal studies, ginseng increases resistance to stress. Some animal studies of ginseng do not report increased endurance, whereas others do. One researcher summarizes by suggesting that hundreds of small-animal experiments have shown beneficial effects of ginseng extracts, such as prolonged swimming time, prevention of stress-induced ulcers, enhanced liver function, increased immune system activity, reduced blood clotting and many others.

Limited human studies suggest fewer cancers in ginseng users. Many older studies of the effects of ginseng in humans are of limited quality by today's standards. Two observational studies recently conducted in Korea report significantly fewer cases of cancer among ginseng users.

Ginseng might enhance human physical and mental performance. Randomized, controlled trials in North America and Western Europe have not shown a consistent performance-enhancing effect. Ongoing research with standardized extracts of ginseng may clarify its mechanisms of action and clinical effects.

Ginseng enhances immune function. Laboratory studies, animal studies, and research in humans suggest that ginseng extracts enhance immune function, especially through stimulation of the activity of natural killer (NK) cells. These cells are an important first-line defense against infections and the development of cancers.
Regarded throughout Asia as a supreme tonic for over 3,000 years, ginseng has been used to help strengthen organs, glands, and energy systems. Today, people around the world take ginseng to tune up health and sexual well-being as well as build endurance for physical exercise, high altitudes, airplane travel, etc. Ginseng should be taken on a daily basis for at least several months because like all herbs, its effects are cumulative. Please note that ginseng is not recommended for those with high blood pressure.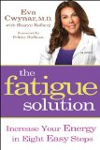 Continue Learning about Ginseng