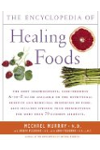 Ginger is an erect perennial herb that has thick tuberous rhizomes (underground stems and roots). Ginger's botanical name, Zingiber officinale, is likely derived from its Sanskrit name, singabera, meaning "horn-shaped."
The rhizome is branched with small "arms," usually 2 inches in circumference. A piece of the rhizome is often called a "hand." It has a pale yellow interior and a skin varying in color from brown to off-white. Jamaican ginger, which is pale buff, is regarded as the best variety. African and Indian ginger is darker-skinned and generally inferior, with the exception of Kenyan ginger, and its flesh can be yellow, white, or red in color, depending upon the variety. The brown skin may be thick or thin, depending upon whether the plant was harvested when it was mature or young, respectively.
The ginger rhizome has a firm yet striated texture and boasts a taste that is fragrant, pungent, and hot.
Ginger is available in various forms:
Whole fresh roots: These provide the freshest taste. The roots are collected and shipped when they are still immature; the outer skin is a light green color.
Dried roots: These are sold either "black" with the root skin left on, or "white" with the skin peeled off. The dried root is available whole or sliced.
Powdered ginger: This is the buff-colored ground spice made from dried root.
Preserved or "stem" ginger: This is made from fresh young roots, peeled and sliced, then cooked in heavy sugar syrup. The ginger pieces and syrup are canned together. They are soft and pulpy but extremely hot and spicy.
Crystallized ginger: This is also cooked in sugar syrup, then air-dried, and rolled in sugar.
Pickled ginger: The root is sliced paper thin and pickled in a vinegar solution. This pickle, known in Japan as gari, often accompanies sushi to refresh the palate between courses.