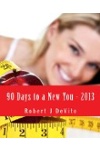 SUSTAINABILITY
I have experienced clients have success with both methods, however, the slow method seems to have sustainability. After all, I have never met someone who wanted to gain their weight back. "Fast" methods tend to have negative consequences and/or are filled with poor nutritional plans leaving the dieter miserable, lacking energy and primed for rebound.

Ask yourself - Why am I trying to lose weight? If your answer centers on improving self-esteem and happiness, utilizing short-term methods for long-term goals likely will not provide your solution.

Expectations and Mindset
A frequent problem I see with the "fast" weight loss method is that it is typically chosen out of desperation. It is a reaction, not a choice. Many individuals choose a fast weight loss method with expectations that they will actually lose weight with no compensatory action from the body. They also falsely believe that willpower and motivation will remain steadfast unlike all past attempts. "Fast" dieting methods often fail to have an exit strategy, leaving the dieter confused and frustrated.

Weight v Fat loss
The "fast" method will include a loss of lean tissues which makes weight regain easier. Many people are convinced that ALL weight loss is good weight loss, and as long as the scale # is decreasing that they are experiencing success. When pressed for insights, the dieter wants body fat losses and to improve appearance, believing that arbitrary weight loss is the path.

Fat loss and maintaining lean body mass have a different set of rules and is far more complex than simply the "eat less and move more" mentality of the typical dieter.

How to make "fast" work
You must lay some ground rules prior to your all-out assault on weight loss.
You must have a short-term plan and a definitive end date.
You must not employ a "fast" weight loss method more than a few times per year.
You must pay attention to nutrition intake, not just calories.
You must add strength training to maximize muscle retention.

Benefits of "slow" lifestyle changes
Changing your lifestle is a proactive choice. You are focused on being healthy and on the process of change. By focusing on improving your habits, you achieve sustainability.