Resveratrol is a powerful antioxidant found in grape juice and wine. It's concentrated in the seeds and skins of grapes. That's why it's found in higher amounts in red wine than in white, because red wine is fermented with the skins. There is twice as much resveratrol in wine than in grape juice because of the fermentation. Mulberries, raspberries and peanuts contain it in lesser amounts.
Resveratrol, a nutrient found in red wine, offers many health benefits and even anti-aging benefits. But in order for a wine to have a significant amount of resveratrol, the skin of the grape must touch the seeds for at least three weeks. In many of today's wines, however, that time is less than a week—so not all wines are good sources of resveratrol.

Another factor: The smaller the grape and the more seeds it has, and the cooler the climate it grows in, the more resveratrol it will have.

Knotweed (a Japanese plant) has 40 times more resveratrol per pound than grapes do, and it grows everywhere (and makes a great apple pie). Paradoxically, muscadine grapes from the southeast United States also have a ton of resveratrol (several times more than wine).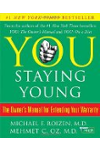 Continue Learning about Genitourinary Agent