It is one of the most common serious genetic (inherited) diseases. One out of every 400 couples is at risk for having children with CF. CF causes the body to make abnormal secretions leading to mucous build-up. CF mucous build-up can impair organs such as the pancreas, the intestine and the lungs.
This information is based on source information from the National Women's Health Information Center.
Cystic fibrosis (CF) is a genetically-determined disease involving the lungs, the gastrointestinal tract, and other organs. With cystic fibrosis, the body produces abnormally thick, sticky mucus (sputum). This mucus clogs the lungs, causing life threatening lung infections, and obstructs the pancreas, impairing the ability of the intestines to break down food.
Cystic fibrosis is a genetic disease that is characterized by the production of abnormal secretions and damage to airways, leading to mucus buildup that impairs respiration when it occurs in the lungs.
Cystic fibrosis is a hereditary metabolic disorder characterized by abnormal production of thick mucus. It primarily affects the pancreas and respiratory system and results in chronic infection.It's estimated that 2,500 babies are born with cystic fibrosis each year and that more than 30,000 children and young adults in the United States currently have it.
From Good Kids, Bad Habits: The RealAge Guide to Raising Healthy Children by Jennifer Trachtenberg.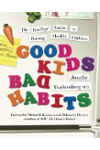 Continue Learning about Genetic Disorders and Birth Defects