One of the goals of stem cell research is to harvest some of these universal cells, grow them in laboratories, and then use them to undo the damage done by such things as heart attacks, strokes, diabetes, Alzheimer's, and many other diseases associated with aging.

We know that this process has potential by looking at the work that's been done on the heart. Cardiology was one of the specialties most resistant to the potential power of stem cells, and the damaged heart was considered representative of the key organs that could not regenerate themselves.

In research involving heart transplant, scientists studied groups of men who were transplanted with a female heart (in heart transplantation, the sex of the heart doesn't matter, but, rather, the size). In theory, the cells of a female heart, when transplanted into a man, should have only their original double-X chromosomes, with no male Y chromosomes in them at all. But when researchers examined the hearts only a few months after transplantation, they actually found Y chromosomes in the heart—meaning that the male stem cells were migrating from the bone marrow to the heart to make periodic repairs. Similar reinvigoration of almost all of your organs continually occurs with your own full-time stem cell repairmen.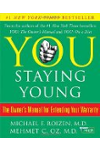 Continue Learning about Genetic Disorders and Birth Defects