Research suggests that your general level of happiness (feelings of contentment or joy; the overall experience of pleasure, well-being, and meaning in life) is determined, at least in part, by genetics. When geneticists calculate heritability (the proportion of the variation in a trait among people that can be attributed to variations in their genes rather than their environments), height is about 90% heritable, body mass index about 65%, happiness about 50%, and religiousness 30% to 45%.

Even a highly heritable physical trait, such as height, can be nudged up or down by environmental factors such as good or poor nutrition. For happiness, with a much lower heritability, there is lots of room for variation based on your life circumstances. Positive psychologist Sonja Lyubomirsky of the University of California, Riverside, and colleagues estimate that across the population, 50% of happiness is genetic, 10% depends on your circumstances (job, home, mate, and so forth), and 40% is under your power to control. Of course, in a given individual the proportions might be different, especially if a person has had particularly unfortunate or fortunate formative experiences.
We are wired for happiness from the beginning. Researchers believe that about 50 to 70 percent of our happiness and optimism come from our genes. Genes impact our happy, content personality, our propensity for anxiety and depression, and our ability to handle stress. Maybe you can look at your parents and family members to see why you are laughing. This is a major factor, but there is still around 50 percent of happiness that is determined by our attitude, behaviors, and values.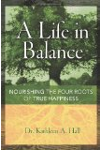 While there is no single "happiness gene," researchers have found that the genes that determine certain personality traits also determine whether we naturally feel satisfied with life or yearn for more. Even so, there are plenty of ways for natural cynics to refocus their energy on good things - such as pursuing fulfilling goals and performing acts of kindness - which trains them to be happier.
Continue Learning about Genetic Disorders and Birth Defects