Gastric bypass is a weight loss surgery. The surgeon divides the stomach, making a small gastric pouch in the front measured at about 30 cubic centimeters (cc) of volume. The gastric pouch has about as much volume as an egg or a golf ball. When the person eats, the little pouch fills up with 30 cc of volume and stretches, causing a feeling of fullness.

In the second part of gastric bypass surgery, the surgeon divides the intestine and hooks it up to the gastric pouch, creating a faster path for food to go through. There is less absorptive time and less absorptive surface that the food is seeing as it passes through the person. Therefore, the person absorbs less calories and feels full with smaller meals.

Trinity Health is a Catholic health care organization that acts in accordance with the Catholic tradition and does not condone or support all practices covered in this site. In case of emergency call 911. This site is educational and not a substitute for professional medical advice, always seek the advice of a qualified healthcare provider.
If you are more than 80 pounds overweight for a woman or 100 pounds overweight for a man, your doctor may recommend weight loss surgery. Also, if you are overweight but not to that extreme, your doctor may suggest weight loss surgery if you have obstructive sleep apnea, type 2 diabetes, or heart disease.

Gastric bypass surgery (Roux-en-Y gastric bypass), also called bariatric surgery, is the most common type of weight loss surgery and makes up 80 percent of all weight loss surgeries in the US today. Unlike banding surgeries (Lapband), gastric bypass is an irreversible procedure. With gastric bypass surgery, the surgeon divides the stomach into two sections, sealing the upper part from the lower part. When you eat after the surgery, food will go from the smaller upper section of the stomach (called the pouch) directly to the small intestine.
Gastric bypass is the form of bariatric (weight loss) surgery that has been around the longest. In this video, surgeon Richard Gordon, MD, of Largo Medical Center, describes success rates and outcomes of this bariatric procedure.
Gastric bypass is a laparoscopic surgery for weight loss. It is considered a restrictive and malabsorptive procedure. During this procedure, the stomach is cut and a new, smaller stomach, the size of a hard-boiled egg, is created. The small intestine is then rerouted and attached to this new stomach. This is how the surgery gets its name. It bypasses the old stomach and first part of the small intestine. You lose weight by not absorbing as many calories and by not being able to take in as much food.
Gastric bypass surgery is a procedure that involves creating a small stomach to reduce the quantity of food you consume, which directly goes into the small bowel thereby bypassing certain parts of the alimentary tract. The combination of the small pouch and reduced absorption makes it a very effective bariatric surgery.
Gastric bypass surgery includes restricting the stomach and rerouting part of the intestine. In this video, bariatric surgeon Neil McDevitt, MD, of Trident Medical Center explains in this video.
Gastric bypass surgery, also called the Roux-en-Y procedure, is the most common type of bariatric surgery performed in the United States. During a gastric bypass surgery, a surgeon divides a small gastric pouch from the upper portion of the stomach and attaches it directly to the small intestine, completely bypassing the larger part of the stomach.
Gastric bypass surgery for weight loss has been around for over two decades. Only in the past few years has it been popular. It reroutes the plumbing of the stomach and intestines, creating a tiny stomach and causing intentionally poor absorption of nutrients in the intestine. The procedure can be performed through a large incision or through small incisions, with the aid of an instrument called a laparoscope -- basically a camera on the end of a tube. Weight loss is typically 100 pounds in a year. Side effects and problems (vitamin deficiency, diarrhea) are possible after the surgery.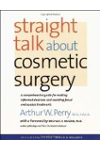 It may seem drastic, but gastric bypass surgery can help people who can't lose weight by dieting to drop 30 to 50 percent of their excess weight. In this video, Dr. Curtis Peery of Sanford Health explains how gastric bypass surgery is done.
Gastric bypass surgery can be a life-saving option for people who are severely overweight or obese. Find out how it's done in this video featuring bariatric surgeon James "Butch" Rosser Jr., M.D.
Like a good doubles team, a healthy marriage, or oatmeal topped with fruit, gastric bypass surgery has the strength of two parts molded into one. Traditional bypass surgery combines the best of both restrictive and malabsorptive methods—and that makes it the right answer for lots of people who desire surgery.

In gastric bypass, surgeons staple off a little pouch of the stomach (about the size of an egg) to accept the food you eat. That's the restrictive element, since you can't eat too much food at once without getting sick. The remainder of the stomach drains into the early sections of the small intestines, but no food passes into this section of the intestines, so no absorption can take place.

To allow some absorption, a downstream limb of the intestine is sewn to the top of the stomach. So the food goes into the little stomach pouch and then passes into the mid-point of the intestines where it continues along the normal pathway for 200 cm before it hits the large intestines.

In the end, about two-thirds of the small intestine is bypassed, but not as much as with a duodenal switch procedure, in which the intestines are cut and reattached so that all the nutrients you take in can't get fully absorbed (that's the malabsorptive element).

In addition to keeping you from absorbing large amounts of excess calories because key components of food digestion are cut out of the process, there is a change in hormone response to foods that leads to satiety.

Forcing food to skip some of your small bowel will fix your metabolic problem almost immediately by triggering chemical changes that reverse high blood sugar and hypertension. While weight reduction is fast (about 4 to 7 pounds a week at first), the procedure also has a higher complication rate than the more popular gastric banding.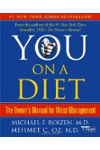 Gastric bypass, also known as Roux-en-Y gastric bypass, is the most common and successful weight loss surgery in the US, with acceptable risks and side-effects. In this procedure, the surgeon creates a small stomach pouch in the top of the stomach that forms the new stomach and restricts food intake. The surgeon then creates a small opening, or stoma, in the pouch and attaches that opening to a section of the small intestine, which forms the "bypass" of most of the stomach and a small section of the intestine.
With a smaller stomach, patients feel full sooner when eating. Reduced amounts of food, along with calories and nutrients, can be absorbed. This procedure also limits patients' tolerance for fatty and sweet foods.
This surgery can be performed laparoscopically, and requires five or six small abdominal incisions rather than the 6-8 inch incision employed in the open gastric bypass.
With this procedure, most patients lose about 50-70% of their excess body fat within 12-18 months after surgery. About 50% of excess weight loss lasts about 10 years. About 80% of obese patients with diabetes find that with this surgery their diabetes resolves rapidly, sometimes within days or a few weeks.
Patients undergoing gastric bypass must take vitamin and mineral supplements for life, make sure to eat adequate protein, and avoid excess sweets and fats. One of the risks of gastric bypass is "dumping syndrome" or reactive low blood sugar – feelings of nausea, cold sweats, faintness, diarrhea, and palpitations, which can occur after eating a meal high in simple carbohydrates.
Continue Learning about Gastric Bypass Surgery (Roux-en-Y)