Some of the changes you can expect after gastric bypass surgery are:
learning to eat differently
changes in your social outings or family events
learning new ways to cope for stress, boredom and anxiety
adapting your old life into your new lifestyle
relationship changes
a change in appetite
Your weight loss journey doesn't end right after surgery. You'll need to remain committed to a healthy lifestyle afterward. After surgery you will need to make some changes. You may have to:
Look at eating differently
Adjust your lifestyle
Develop new ways to cope with difficult emotions if you normally used food for comfort
Follow up with your doctor to make sure you're staying on track
The decision to pursue bariatric surgery is not one to be taken lightly. It's important to be realistic about your expectations and limitations. Weigh the pros and cons of this weight loss method.
This content originally appeared on http://blog.mountainstar.com/
Thankfully, I have girlfriends I could talk with about the details of my life change - including the gross side of bypass. When you don't eat a lot, you don't poop a lot. I really thought I was going to die when I could not have a proper bowel movement. Early on, it was hell. It was like trying to crap a brick. It was long, hard, and painful. I was crying and screaming and scaring everybody in the house. I was in agony. I did not have enough fluid in my intestinal tract to properly lubricate movement. I could not drink enough water to get that movement. You know how bad you feel and how bad your breath can smell when you cannot take a crap! I finally had to call the doctor. He said I could take a little bit of Milk of Magnesia. I am telling you: there is a very real ugly part of obesity surgery. I had to take unsocial (the generic form of Actigall) for six months after the surgery to guard against gallstones, a possible consequence of rapid weight loss. A drastic drop in pounds changes your bile mixture, and, as my MD told me, there is a 30 percent chance of developing gallstones because of this alteration in bile mixture. The good news: if medication is introduced within the first few months, your chance of developing gallstones drops to 3 percent. I never developed gallstones.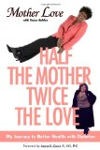 Continue Learning about Gastric Bypass Surgery (Roux-en-Y)