The limbic system (emotional motor system) is responsible for the experience and expression of emotion. It is located in the core of the brain and includes the amygdala, hippocampus and hypothalamus.

In the limbic system of the brain, experience is translated into expression. The amygdala of the limbic system processes input from all of your sensory systems -- vision, touch, hearing, taste and smell. The olfactory system of smell is wired directly into the limbic system. Emotional experience is mediated by two-way connections between the amygdala and the frontal lobes (the thinking brain). Your rich inner emotional life depends upon this interrelationship. The amygdala is the gateway to the limbic system and passes sensory input on to the hypothalamus.

The hypothalamus is the control center of the limbic system and is connected to the pituitary gland and the autonomic nervous system. It is responsible for the bodily expression of emotional responses, such as fear and anger. These emotional responses to perceived threat are like computer programs that operate in your defense, helping you to face danger and threat. Neuroresearcher Joseph LeDoux writes that emotions are hard-wired biologic functions of the central nervous system (CNS) that evolved to help animals survive in a hostile environment. Stimulation of this emotional motor system affects every organ of the body through the mind-body-spirit communication systems. This explains how the sight of a threatening tiger can raise your heart rate and blood pressure, cause you to sweat, tighten your muscles and contract your gut. This is how bodily symptoms are related to emotional states of mind.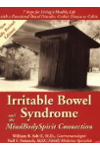 The limbic system is a group of related structures that help regulate emotion, memory, and certain aspects of movement. One of these structures, the hippocampus, is vital to the storage of recently acquired information -- one of the brain's most important functions. Damage to the hippocampus can destroy the ability to learn new information or cause the loss of recent knowledge.

Emotions such as fear, anger, and pleasure are stored nearby in the amygdala; damage to this structure can erase emotion-charged memories, such as details of your wedding day or a family reunion. Deep in the brain, clusters of neurons called basal ganglia play an important role in movement.
Continue Learning about Functions of the Brain