Sexual activity can boost hormones like estrogen and DHEA, and that can promote smoother, tighter skin. Sex also increases levels of oxytocin, the bonding and trust hormone, and decreases levels of the stress hormone cortisol. Not only does this feel good immediately, but tests of longevity in men show that greater frequency of orgasm is associated with increased lifespan. And women who have regular sex have been shown to have significantly higher levels of estrogen in their blood compared to women with infrequent or no sex.
Estrogen helps maintain a healthy cardiovascular system, reduces bad cholesterol, and increases good cholesterol, increases bone density and enhances skin. It also is beneficial to brain function.
Another hormone that spikes during orgasm is DHEA, which is believed to improve brain function, balance the immune system and help maintain and repair tissue while it promotes healthy skin. It may also have a positive effect on cardiovascular health.
Testosterone is also increased through regular sexual activity. Testosterone helps strengthen bones and muscles, and offers many benefits to the brain and the cardiovascular system.
Plus, sexual activity is great exercise and burns calories. And the release that comes with orgasm can have a calming, sedative effect. It's often followed by great sleep. All of this can be a wonderful brain and beauty treatment.
Although we call estrogen, progesterone, and androgens sex hormones, they do more than just affect reproductive development. Sex hormones have strong influences on the brain and nervous system, and they have important roles in brain development and function. For example, estrogen affects both the anatomy and physiology of the part of the brain called the hippocampus. The hippocampus—from the Greek word for seahorse because of its shape—plays an important role in long-term memory, orientation, and navigation. This may explain why women are better at remembering anniversaries and have different ways of giving directions than men do. Because the hippocampus actually makes estrogens and androgens from cholesterol in the bloodstream, gender influences on the brain continue throughout our lifetimes. In Alzheimer's disease, the hippocampus is one of the first areas to be damaged. This results in the common early symptoms of Alzheimer's—memory loss and disorientation. Androgens and progesterone affect nerve functions less than estrogens.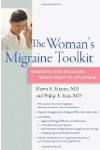 Continue Learning about Functions of the Brain