The vagus nerve provides a speedy line of information to the brain from the gut, where battles with bacteria and viruses are continually raging. Knowledge of the vagus's role was a mystery until very recently, but we now know that you can learn about your body from your vagus.
The longest nerve directly from the brain, the vagus sends messages to and receives messages from your gut and every other organ in your body. Because 85 percent of this huge nerve carries information back to the brain, it's the main mechanism by which your brain audits your body. The remaining 15 percent takes information from your brain to your body.
One of the key processes in this message system involves toll-like receptors, which stimulate an immune response once invaders have breached an area like the skin or gut. The bacteria colonizing our gut work to block new bacteria from moving into the neighborhood.
The toll receptors are able to distinguish effectively between pathogen cells and host cells, and they work as a sort of smoke alarm for your body by putting your immune system on alert when foreign cells have invaded, so that the immune team can take care of them before any damage takes place. However, this early warning system is a very primitive defense and lacks the sophistication of some of the other immune cells (T and B).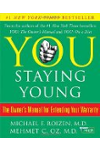 Continue Learning about Functions of Nerves