What keeps you steady? Besides your spouse's ever watchful eye, four things that make up your balancing system:
The vestibular labyrinth, which is comprised of three serial canals that reside next to the cochlea in the inner ear. The canals are all on a different axis from one another, and they're are responsible for rotational movement-specifically in terms of giving you the information about where you are in space.


Vision, which helps correct balance problems;


Proprioception, which is responsible for telling you where your body parts are relative to space;


Your cerebellum, which integrates all the other parts to give you balance.
These provide great redundancy, but if two of the four systems don't work, you'll live life like you'd just finished your third bottle of wine-staggering, dizzy, and feeling all out of sorts.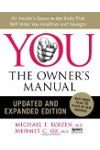 Continue Learning about Functions of Nerves