Smile, talk, reach and kick -- remember these words if you are evaluating yourself or someone else for a stroke. Watch Eric Kramer, MD, of JFK Medical Center, explain the warning signs of a stroke and what to do to get treatment quickly.
To remember the warning signs of a stroke, you might find this mnemonic helpful: We kNow the Hints to a Possible Stroke; we can See the Difference. This will help you remember to be on the lookout for Weakness, Numbness, Headache, Personality changes, Speech changes, Sight changes and Dizziness.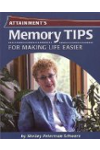 More About this Book
Memory Tips Making Life Easier
Written by memory and aging expert Shelley Peterman Schwarz, Memory Tips for Making Life Easier delivers just what its title promises. Written for health care professionals, family caregivers, and...
Continue Learning about Memory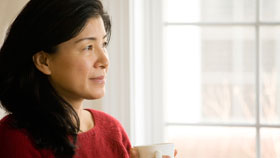 Forgetfulness tends to become more frequent as we age, experts say, but memory loss isn't inevitable. Here's what we know about memory and how to use it to help you stay sharp.