Anatomically, the knee joint is considered two separate joints. The first joint is between the femur and the tibia. The second is between the patella and the femur.

Motion of the knee is one direction like a hinge. The menisci are pieces of fibrocartilage that are different from the cartilage that lines the bones. The meniscus bears weight across a large surface area of the joint and provides shock absorption. In a normal knee, there is good alignment with a space between the femur and the tibia.
Sandwiched between your two longest bones, which are the femur (thigh bone) and the tibia (shin bone), your knee works like a door hinge. It bends in only one direction, backward, never sideways or forward. Check it out, but not too hard. Because of its limited range of motion, along with the heavy load it carries, plus the potential of torque (twisting motions), your knee is at risk for strain and injury.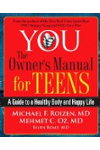 Continue Learning about Functions of Joints