Sweet potatoes should be stored in a cool, dark, well-ventilated place, where they will keep fresh for up to ten days. They should be stored loose and not kept in a plastic bag. Keep them away from exposure to sunlight or temperatures above 60 degrees F., since this will cause them to sprout or ferment. Uncooked sweet potatoes should not be kept in the refrigerator, as they will easily mold. Cooked sweet potatoes will keep for three to five days refrigerated.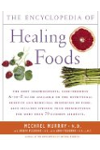 More About this Book
Encyclopedia of Healing Foods
From the bestselling authors of The Encyclopedia of Natural Medicine, the most comprehensive and practical guide available to the nutritional benefits and medicinal properties of virtually everything...
The best place to store sweet potatoes would be in a cool, dry, well-ventilated space at room temperature. They will typically last 2 weeks. Avoid storing them in the refrigerator.
Continue Learning about Food Storage & Health