Food borne illness, better known as the dreaded food poisoning, causes almost 50 million illnesses and 3,000 deaths annually in the United States. A new study published in the September 2011 issue of Pediatrics should serve as a reminder that ice packs should be on the top of the list of back-to-school supplies to help prevent food borne illness in children.

In this study which examined the lunchboxes of over 700 preschoolers, researchers found that over 90 percent of the perishable items in the lunch box were at unsafe temperature by the time the children were chowing down on their packed lunch. Even more shocking, the researchers uncovered that almost 40 percent of the lunch boxes didn't have an ice pack.

Perishable foods such as yogurt, meats, and cut up fruits and vegetables, should remain chilled at 40 degrees F or below to slow down the pathogens' ability to multiply to dangerous levels. Perishables that are left out at room temperature for more than 2 hours should be tossed as they are unsafe to consume.

Insulated lunch boxes, along with a frozen ice pack, is your best bet to help keep your edibles at a safe temperature until lunchtime. According to the Academy of Nutrition and Dietetics, a frozen individual juice box can help serve as a cold pack, and you should instruct a child to throw away all perishable leftovers after lunch. The inside and outside of the lunch box should also be thoroughly cleaned with hot soapy water and rinsed clean in between uses.

For more information about food safety, visit Home Food Safety, at www.homefoodsafety.org, a website created collaboratively by the Academy of Nutrition and Dietetics and ConAgra Foods to raise consumer awareness about the food borne illness and to provide solutions for easily and safely handling food.
Food poisoning affects one in six Americans each year. And up to 70 percent of the cases of food poisoning originate not in a manufacturing plant (as in many well-documented cases of contaminated produce), but in the kitchen.
This content originally appeared on HealthyWomen.org.
We've all been there: face down in the toilet trying to expel the toxic remains of last night's dinner. Ugly scene, ugly feeling, ugly clean-up duty. Many people assume that their so-called bug comes from a virus, but the truth is that a lot of intestinal tumult comes from something even scarier—food poisoning.

Why do people often blame the heaves on some alleged 24-hour bug or flu? One reason is that it often takes from 24 to 72 hours for food-borne illnesses to take effect, so you don't associate a potentially bad food with sickness; salmonella can take three days for symptoms to appear, and E. coli can take up to eight days.

Other various misconceptions about food poisoning also contribute to the confusion. For example, many people believe that spoiled food will always have a bad smell and taste (in fact, germs and toxins don't change the taste), and still many others think that food made at home is safer than restaurant food (not true).

No wonder that for every reported case of food poisoning, there are anywhere from 20 to 100 that go unreported, according to the Center for Disease Control. There are 50,000 to 2.5 million severe cases of food poisoning every year—and 2,500 deaths.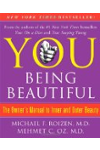 Continue Learning about Food Poisoning