High school is a time when children turn into what the novelist Alison Lurie called "big strangers." Teenagers may live in your home, but they are not the kids you once knew. With allergic or asthmatic children, the natural pulling away and assertion of independent identity are compromised by the illness. The EpiPen or inhaler they have to carry with them is like Mom's apron strings. Dietary limitations and discipline are like having the old lady looking over their shoulders while they are out driving around with friends and going through other rites of passage. The parents of nonallergic friends "only" have to worry about driving, drinking, and drugs. The parents of allergic children get to worry about ice cream and peanuts as well as cigarette smoking and their friends' pets.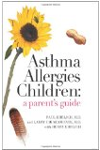 More About this Book
Asthma Allergies Children: A Parent's Guide
Asthma and allergies are at epidemic proportions. It doesn't have to be that way. Two experienced pediatric allergists tell everything a conscientious parent needs to know about these conditions,...
Teenagers typically do not want to seem different from their peers. This is a stage when socialization and friendships have a profound effect. A teenager with food allergies needs to be vigilant about their food allergies while continuing to enjoy life as a teenager. Parents need to be supportive while reminding their teens about "safe" food choices. A registered dietitian specializing in food allergies can be a valuable team member who can support and provide teens with tips to handle various social situations while maintaining food allergy safety.
Continue Learning about Food Allergies Symptoms