During an oral food challenge, the food in question is given orally at specific intervals and in gradually increasing amounts. Food challenges start with small quantities that are unlikely to trigger a severe reaction. If there any sign of a reaction developing the challenge is stopped. An oral food challenge is a helpful tool in giving an initial diagnosis as well as determining if a food allergy has resolved.

Oral allergy challenge is indicated where skin testing is not definitive about the extent of a problem with certain foods -- or drugs for that matter. For example, a food may register positive in skin testing, but the patient can actually tolerate it because he has outgrown the problem, as often happens with milk. Because of the potential for anaphylaxis, it is done in an office or hospital where emergency medicines and equipment are on hand. Small amounts of a substance are given. The patient is monitored for symptoms such as wheezing, hives, or decreased blood pressure. The "gold standard" test is the double-blind, placebo-controlled food challenge. This test involves "blinding" both the patient and the investigator from seeing what the patient is getting so that there are no false reactions. The test is cumbersome and therefore reserved only for special facilities. It is very accurate. If there is no reaction, quantities are increased gradually until a normal dietary amount or full dose of the food or drug are given.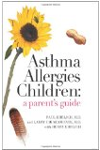 More About this Book
Asthma Allergies Children: A Parent's Guide
Asthma and allergies are at epidemic proportions. It doesn't have to be that way. Two experienced pediatric allergists tell everything a conscientious parent needs to know about these conditions,...
Continue Learning about Food Allergies & Food Intolerance