Foods that most frequently trigger allergic reactions in children include eggs, milk, wheat, soy, fish, corn, and peanuts.
Eight foods account for 90% of all food-allergic reactions. They are milk, egg, peanut, tree nuts, fish, shellfish, wheat, and soy.
For children, milk, egg, peanut, nuts, soy, wheat, fish, and shellfish cause most of the problems.

Milk allergy and egg allergy are estimated to affect about 2% of children, but these are usually outgrown.


Recent studies suggest that over 1% of children have peanut allergy.

Peanut, nut, fish and shellfish allergies are not easily "outgrown" although 20% of young children resolve a peanut allergy and about 10% a tree nut allergy by later childhood.
Among adults, allergy to raw fruits/vegetables cause most of the problems. This type of allergy is actually connected to pollen allergy (see answer about adult allergies). It may affect up to 10% of people. However, adults also have allergies commonly to shellfish, fish, peanut and nuts.
A recent analysis of many studies summarized that more than 1-2% but less than 10% have food allergies.
Some studies suggest food allergy has been increasing.
The most common food allergies vary between children and adults. The eight most common food allergies identified by the FDA are milk, shellfish, soy, tree nuts, eggs, wheat, peanuts and fish. Cow's milk is the most common food allergy in American children, although most will outgrow it by age six. Shellfish allergy is most common in adults, as it doesn't usually develop until later in life.
About 2.5 percent of us suffer from milk allergies—making it the most prevalent food allergy. While allergies to dairy products are generally outgrown, peanut allergies are not (and they're the most potentially lethal). By the way, it seems like allergies are more prevalent the earlier in life we're exposed to the foods.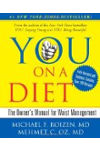 Allergic reactions to food are triggered by a certain reaction in the immune system. There are eight main foods that cause approximately 90% of allergic reactions: milk, eggs, peanuts, tree nuts (almonds, cashews, walnuts), fish (bass, cod, flounder), shellfish (crab, lobster, shrimp), soy, and wheat. It is important to identify what you are allergic to and avoid contact with it because some symptoms to allergic reactions are very severe and even life-threatening.
Continue Learning about Food Allergies & Food Intolerance