There are two types of food intolerances: true allergies and food hypersensitivities.
A true allergic reaction occurs when the immune system reacts to a food protein as if it were a damaging foreign body. It can cause any number of reactions, from a mild rash to a dangerous swelling of the air passages. The most violent responses are called anaphylactic reactions; even a small taste of the allergen, skin contact, or, in some cases, environmental exposure will shut down bodily functions within seconds. These reactions occur most often from peanuts, tree nuts, and shellfish. If you or your child has ever had a severe allergy reaction to a food, it should be carefully avoided, as this type of reaction may get worse with each subsequent exposure. Carrying a portable epinephrine shot prescribed by a doctor is an important safety measure that could save your life or your child's.
Food hypersensitivity, though not life threatening, can be much harder to pin down than allergies. Symptoms are as diverse as muscle and joint pain, congestion, rashes or eczema, migraines, fatigue, intestinal distress, and even depression. To further complicate matters, this type of reaction can show up as many as seventy two hours after eating a food. The most common food sensitivities are to milk, eggs, seafood, wheat, nuts, seeds, chocolate, oranges, and tomatoes. Corn, soy, gluten, and yeast are also common allergens.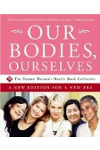 Continue Learning about Food Allergies & Food Intolerance