While any food can cause allergies, 90 percent of all food-allergic reactions are caused by:
Eggs
Shellfish
Fish
Soy
Wheat
Tree nuts, such as walnuts and pecans, which are nuts
Milk (number one food allergen for those under age of 3 years)
Peanuts (number one food allergen for those over age of 3 years), which are not really nuts at all, but legumes
As little as one-fifth to one five-thousandth of a teaspoon of the offending food has proved fatal.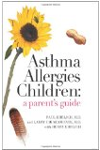 More About this Book
Asthma Allergies Children: A Parent's Guide
Asthma and allergies are at epidemic proportions. It doesn't have to be that way. Two experienced pediatric allergists tell everything a conscientious parent needs to know about these conditions,...
While any food can cause a food allergic reaction, eight foods account for 90 percent of all food-allergic reactions in the US: milk, eggs, peanuts, tree nuts (e.g., walnuts, almonds, cashews, pistachios, pecans), wheat, soy, fish and shellfish.
The Food Allergy and Anaphylaxis Network (FAAN) is a valuable resource for people with food allergies.
Common food allergy culprits are shellfish and nuts, but many have delayed food sensitivities to gluten, dairy, corn, eggs, soy, citrus and some veggies. Watch functional medicine expert Mark Hyman, MD, describe the foods that may cause symptoms.
When you have a food allergy, your immune system mistakenly identifies a specific food or substance in food as something harmful. Your immune system triggers cells to release antibodies known as immunoglobulin E (IgE) antibodies to neutralize the culprit food or food substance (the allergen). The next time you eat even the smallest amount of that food, the IgE antibodies sense it and signal your immune system to release a chemical called histamine, as well as other chemicals, into your bloodstream. The majority of food allergies are triggered by certain proteins in:
Shellfish, such as shrimp, lobster and crab
Peanuts
Tree nuts such as walnuts and pecans
Fish
Eggs
In children, food allergies are commonly triggered by proteins in:
Eggs
Milk
Peanuts
Tree nuts
Wheat
Chocolate, long thought by some people to cause food allergies in children, rarely triggers a food allergy.
Approximately 12 million Americans suffer from food allergies, but eight foods account for nearly 90 percent of all food-allergic reactions, according to The Food Allergy & Anaphylaxis Network (FAAN). These include milk, egg, peanut, tree nuts (walnut, cashew, and such), fish, shellfish, soy and wheat. While those are the more traditional food allergies, there are newer ones on the rise, too, including kiwi, sesame seed and cilantro.
The major foods known to cause an allergic reaction are:
fish
milk
egg
shellfish
tree nuts
peanuts
soybeans
wheat
It can be tricky to identify what food is causing your allergic reaction, especially if you're reacting to a spice. Such less obvious reactions will require a bit of detective work.
Answers to these questions can be revealing:
When did the reaction occur?
Does the reaction in question happen after eating a certain meal or food?
Was the food that caused the reaction fully cooked?
What else was eaten (including spices, beverages, condiments...)?
Did anyone who ate what you did experience the same symptoms?
For children, the most common triggers of significant food allergic reactions are milk, egg, peanut, tree nuts, soy, wheat, fish and shellfish. Most children outgrow their allergy to egg, milk, wheat and soy. We used to estimate that more than 90 percent would resolve these allergies by age 3 or five years. We are now seeing some evidence that allergies such as these persist a bit longer, but they are still usually outgrown in childhood. We used to believe that no one outgrew a peanut allergy, but now we know that about one in 5 of young children outgrow peanut allergies and about 10 percent resolve tree nut allergies. Although there are no comprehensive studies on the natural course of fish and shellfish allergies, it appears that some children will outgrow these as well.
For adults, significant allergies are therefore peanut, tree nuts, fish and shellfish. However, the most common food allergies affecting adults are actually from fruits and vegetables because of a relationship to pollen allergy. As people develop allergy to pollens, they may become reactive to raw fruits and vegetables that have proteins in them that are similar to the proteins in pollens. For example, a person with birch pollen allergy might have symptoms from raw apple, peach, cherry, strawberry or carrot. A person with ragweed allergy may develop symptoms from melons. The symptoms are typically mild mouth itch. It is not common for there to be more serious reactions, although they are possible as well so talk to your doctor. The symptoms may vary, getting worse during and just after the pollen season. Only about half of people with pollen allergies have problems with the raw fruits or vegetables. Cooking the fruit or vegetable typically avoids the symptoms because the protein is damaged through the heating process. Chemical food additives are not common cause for allergic reactions.
Continue Learning about Food Allergies Causes & Risks