New studies have shown that active video games can count as exercise. People are less active and are no longer spending as much of their free time engaged in physical activity. This is related in part to lack of physical activity in leisure time, but is even more likely the result of people spending increasing amounts of time in sedentary behaviors such as watching television and using computers. Active video games can help turn an otherwise sedentary activity into something more physically demanding. It is unlikely these video games will result in peak physical fitness; however, they have the potential for some health benefits (similar to walking).
Continue Learning about Fitness Resources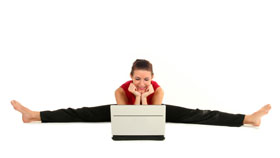 Books, DVDs and websites are just a few of the great resources for when you are beginning a fitness program or want to change the pace of your current program. These resources can help with motivation, demonstrate proper technique...
s and add variety to your fitness routine.
More