Both Mehmet Oz, MD, and media mogul Rupert Murdoch swear by their pedometers and fitness trackers. Indeed, charting your movement throughout the day can help to get you moving if you are not motivated and help achieve your daily fitness goals. When it comes to steps per day, 10,000 is the gold standard. It means you have walked about five miles in a given day. Some fitness trackers can measure intensity of exercise, which can be helpful if time is limited. When you do get up and move it should be more vigorous activity, especially if you are only getting up a few times during your typical workday to move around. When using a pedometer, you can begin with a goal of 3,000 steps per day, and add another 1,000 steps every week till you hit the 10,000 steps per day goal.
A pedometer is an inexpensive device that counts the numbers of steps that we take. It is a great way to keep us honest regarding how much exercise we get each day. It is also an excellent way to increase the amount of exercise we do each day because we end up competing with ourselves.
The recommended number of steps a day is 10,000. However if you are someone who has not been very active check with your doctor and then start out small. Each day gradually increase your steps. You can do it by parking your car farther away at work or when you go shopping. Walk out to your mailbox rather than getting the mail from your car. Walk with your children to school rather than driving them. There are many ways that you will find to increase your steps.
Before you know it you will be at 10,000 steps and beyond!
A pedometer is an inexpensive tool that counts your steps and may measure the distance and duration of your walk. You might want to purchase one as a motivating and fun way to get moving more.
About 2,000 steps are equal to a mile. Start by wearing your pedometer for two or three days to see how many steps you take with your current level of activity. Then gradually work to increase that to 10,000 steps a day.
Walk at a pace that is both enjoyable and invigorating for you. Some find that walking with hand weights makes for a more challenging workout, but before you do that check with your provider or exercise physiologist.
A pedometer may assist and allow you to walk more by seeing your progress. If a goal is to walk 10,000 steps each day then you will know how close or how far away from that daily goal you are. Visuals are a great way to lead to success and after you complete those 10,000 steps you will feel accomplished for the day!
Want a sexier tummy, better blood pressure and the energy you had 10 years ago? Get yourself a pedometer and start walking. This little gadget measures how many steps you take, and it will help you take enough steps each day -- 10,000 -- to qualify you as an "active" person. Plus, it might inspire you to go an extra 2,000 steps by thinking, "If I walk to Joe's office instead of e-mailing him, that's 50 steps . . . If I park at the end of the lot, that's 150 more steps, both to and from." Give it a shot!
In an analysis of 26 studies published in The Journal of the American Medical Association, pedometer users added more than 2,000 steps per day to their baseline over an average of 18 weeks. More important, they lowered their blood pressure and body mass index. Having a step goal helped. Many experts recommend aiming for 10,000 steps a day.
The good thing about using a pedometer is that, unless you lie in bed the whole day, you'll record some level of activity. This will give you some positive feedback and encourage you to do more, because you'll find that you actually are active every day. The goal is to increase your level of activity to meet or exceed the surgeon general's guidelines of 10,000 steps per day or thirty minutes a day five to seven days a week.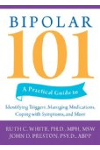 Continue Learning about Fitness