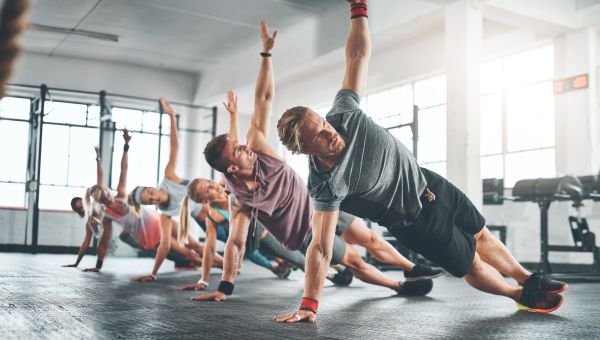 5 Reasons to Work Out—and Weight Loss Isn't One of Them
Work up a sweat for these major health benefits.
1 / 6
By Ana Lopez

Want to slim down? Firm the flab? Boost your body confidence? You already know that regular workout sessions can help accomplish all of those things. But there are other reasons why exercise deserves a spot on your weekly schedule. Click through to learn about more major payoffs from your workouts. 2 / 6

It Makes Sex More Fun

Research has shown that exercise outside the bedroom can turn up the heat inside. In one study 300 men self-reported on their exercise habits and sex lives; researchers found a positive correlation between those who worked out and their sexual function. Another study found that women who participated in short bouts of vigorous exercise experienced increased blood flow "down there," enhancing sexual enjoyment. And if you like to swim, here's another reason to jump in the pool: In a study of 160 male and female swimmers in their 40s and 60s, Harvard University researchers found that swimming was associated with more frequent, satisfying sex. 3 / 6

You May Live Longer

According to the Centers for Disease Control and Prevention (CDC), people who are physically active for about seven hours per week have a 40% lower risk of premature death than those who clock less than 30 minutes of weekly activity. In fact, just 150 minutes a week of moderately intense cardio, such as brisk walking, can help prevent dying early. The CDC also reports that regular exercise decreases your risk of a host of conditions, including heart disease, type 2 diabetes, metabolic syndrome and certain cancers, such as colon and breast cancer. If that's not reason enough to get moving, we're not sure what is! 4 / 6

You'll Snooze Better

It seems that active days can bring restful nights. The National Sleep Foundation's (NSF) 2013 poll called Sleep in America® found that exercisers reported higher sleep satisfaction than their more sedentary peers. Plus, those who don't exercise are at higher risk for sleep issues such as insomnia and sleep apnea. One surprising finding: Despite popular recommendations that you avoid exercise at least three hours before bedtime, the NSF says that "normal" sleepers can work out at any time—unless it interferes with their dozing off. 5 / 6

It Can Keep Your Noggin Sharp

Evidence continues to mount that exercise can help stave off problems with memory, cognitive skills and the onset of dementia. In one study led by researchers at the University of Illinois, 120 older adults underwent MRI brain scans. Half of the group then began a program of moderate aerobic exercise—for most, walking—for 45 minutes, three days a week. When their brains were rescanned a year later researchers found that the exercisers' brain volume had increased. Another small study published in the Journal of Clinical and Diagnostic Research found that just one 30-minute bout of moderate exercise could help improve memory, planning and reasoning. 6 / 6

It May Help You Stop Smoking

An analysis of 20 studies with a total of 5,870 participants suggested that exercise may help people kick the butts for good. While more research is needed, one study showed evidence that people who received smoking cessation information along with an exercise program had higher rates of nonsmoking at a six-month follow-up than did those who only received smoking cessation advice. Research has also suggested that working out can help cut cravings to light up.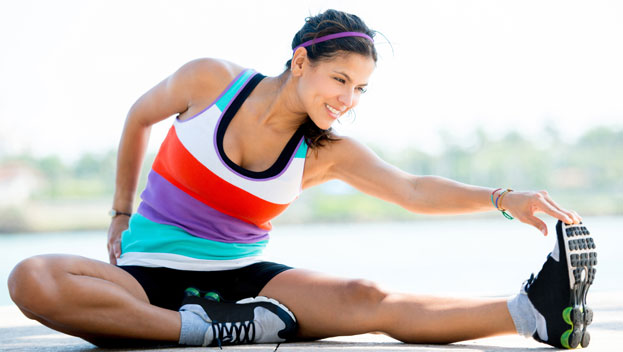 Exercising for 30 minutes at least 5 days a week makes you look and feel better while reducing your risks for many chronic conditions. Physical activity boosts your immune system and mental sharpness, and helps you avoid obesity, ...
diabetes, cancer and heart problems.
More