Physical activity reduces stress and calms kids, making them happier and more attentive in the classroom. Physically fit children are also more likely to skip risky behaviors. Physical education (PE) is one of the best ways to battle both obesity, which affects 30% of all teens, and type 2 diabetes, which has increased in kids 21% since 2001. Obesity and diabetes threaten children's heart health—even while they're young—and place a huge economic burden on society.

Believe it or not, in the United States only 8% of elementary schools and 6% of middle schools and high schools provide daily PE for everyone, and 20% of elementary schools have abolished physical education altogether.
Regular physical activity is the best way to prevent weight gain and potentially fatal diseases, such as heart disease, cancer, and stroke, so I make a point to ask my patients what they're doing to get their hearts pumping. For the most part, young kids have no trouble staying active. However, I find that older children and adolescents who aren't involved in organized sports often fall short on physical activity. In fact, I just read that one in three teens is too out of shape to complete a simple treadmill fitness test. That's not good. I don't want any of my patients or your child to be a fitness failure.
From Good Kids, Bad Habits: The RealAge Guide to Raising Healthy Children by Jennifer Trachtenberg.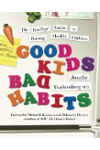 Compared to kids who are inactive, physically active kids tend to be more physically fit, have stronger bones and muscles, and feel better about themselves -- they may even have reduced symptoms of anxiety and depression. They also have a lower risk of developing heart disease, colon cancer, and type 2 diabetes. Furthermore, regular physical activity helps kids of all ages with weight control. In fact, when it comes to a healthy weight, being physically active is just as important for kids as eating right. Regular physical activity helps control the percentage of body fat in children and teens. Studies have shown that overweight and obese kids can reduce their body fat by participating in 30 to 60 minutes of moderately intense physical activity, three to five days a week.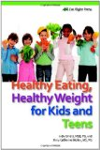 Physical activity is good for children in many of the same ways that it is good for adults. Exercise improves blood pressure, blood sugar levels, sleep, mood and confidence.
In addition, kids doing exercise while young helps them meet their developmental milestones. For example, monitored tummy time as a young baby helps develop the core muscles which will allow them to sit later. Once they are sitting, they can begin pulling up on things which will allow them to gain muscle strength in their legs. This leads to walking. Walking turns into running. This process started with simple tummy time.
Given the alarming increase in childhood obesity and diabetes, physical fitness is more important than ever for today's youth. Current recommendations state that children and adolescents should exercise a minimum of 60 minutes per day. Physical activity helps build and maintain healthy bones, joints, muscles, in addition to improving aerobic fitness, coordination, and maintaining a healthy body weight. Physical activity also reduces feelings of depression and anxiety and helps children gain confidence and positive self-esteem they can take with them into adulthood.
Do your children spend more time inside the house watching television or playing computer games than they spend playing outside? Do you know that motivating your children to be active not only improves their health and well-being now but may also benefit their health later in life?

If you're wondering how to help your children become more active, the answer is simple: Make it fun. Boost your child's good feelings about exercise by suggesting fun physical activity you can do together. In addition to the obvious health benefits, participating in physical activities together is great for bonding by increasing the amount of quality time you spend with your child.
Continue Learning about Fitness For Children