Do your children spend more time inside the house watching television or playing computer games than they spend playing outside? Do you know that motivating your children to be active not only improves their health and well-being now but may also benefit their health later in life?

If you're wondering how to help your children become more active, the answer is simple: Make it fun. Boost your child's good feelings about exercise by suggesting fun physical activity you can do together. In addition to the obvious health benefits, participating in physical activities together is great for bonding by increasing the amount of quality time you spend with your child.
Children who are inactive and who spend too much time in front of a screen watching television, playing computer video games or talking or typing on their phones have an increased risk of heart disease, high cholesterol, high blood pressure, obesity and diabetes. Too much screen time may also adversely affect your child's muscle and bone development, posture, neck alignment, eye function and overall self-esteem and confidence.

The American Heart Association recommends that children ages 2 years and older participate in at least 60 minutes (or at least two 30-minute periods or four 15-minute periods) of enjoyable, physical activity every day to improve cardiovascular fitness, physical wellness and emotional development.

This content originally appeared online at UCLA Health.
I believe physical activity gives children a chance to succeed in life. Being healthy creates confidence and self-esteem. These are very important to children throughout life. If they have the confidence and self-esteem, they will make better decisions and have the tools to resolve conflicts throughout life.
Physical activity is so important for children. It is the best way for them to keep on track for those major milestones like skipping, hopping and bounding. When they learn these and other tasks, they are not just learning a motion, but building a strong foundation for their bodies as they develop. This foundation includes core, balance and coordination. This will be helpful when joining in sports and other lifelong activities.

They need to unwind, unstress and have some fun. By having them engage in physical activity they are more likely to focus in class and sleep better at night. Joining in physical activity can give them a sence of belonging by being part of a team.

Unfortunatly, most children do not engage in physical activity and youth obseity has become an issue for American children. This can lead to several health concerns including but not limited to diabetes and high blood pressure.

So encourage them to try new activities. Let them find out what they like to do. It could help them stay active well into adulthood.
Physically active children have a greater chance of being fit and active adults than their inactive peers. Unfortunately, children today are less fit than they were a generation ago and that is causing many youth to have problems that were typically reserved for adults like high blood pressure, high cholesterol, obesity and Type II Diabetes. Children learn best by example, which is why I often recommend that parents model the behavior they want for their children by participating in physical activity themselves. They can also create family-friendly events such as family sporting events, bike riding and more.
Given the alarming increase in childhood obesity and diabetes, physical fitness is more important than ever for today's youth. Current recommendations state that children and adolescents should exercise a minimum of 60 minutes per day. Physical activity helps build and maintain healthy bones, joints, muscles, in addition to improving aerobic fitness, coordination, and maintaining a healthy body weight. Physical activity also reduces feelings of depression and anxiety and helps children gain confidence and positive self-esteem they can take with them into adulthood.
If we encourage our children to be active when they are young they have a better chance of being active as they get older.
Being active is as important to our bodies as is food. If we teach healthy habits early we set the foundation for a life of health.
Physical activity is good for children in many of the same ways that it is good for adults. Exercise improves blood pressure, blood sugar levels, sleep, mood and confidence.
In addition, kids doing exercise while young helps them meet their developmental milestones. For example, monitored tummy time as a young baby helps develop the core muscles which will allow them to sit later. Once they are sitting, they can begin pulling up on things which will allow them to gain muscle strength in their legs. This leads to walking. Walking turns into running. This process started with simple tummy time.
Compared to kids who are inactive, physically active kids tend to be more physically fit, have stronger bones and muscles, and feel better about themselves -- they may even have reduced symptoms of anxiety and depression. They also have a lower risk of developing heart disease, colon cancer, and type 2 diabetes. Furthermore, regular physical activity helps kids of all ages with weight control. In fact, when it comes to a healthy weight, being physically active is just as important for kids as eating right. Regular physical activity helps control the percentage of body fat in children and teens. Studies have shown that overweight and obese kids can reduce their body fat by participating in 30 to 60 minutes of moderately intense physical activity, three to five days a week.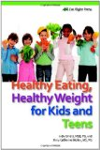 Physical activity is important for children, as it helps keep them at a healthy weight, preventing many health problems that can come with being overweight, such as diabetes. It is recommended that children exercise an hour a day.

Regular physical activity is the best way to prevent weight gain and potentially fatal diseases, such as heart disease, cancer, and stroke, so I make a point to ask my patients what they're doing to get their hearts pumping. For the most part, young kids have no trouble staying active. However, I find that older children and adolescents who aren't involved in organized sports often fall short on physical activity. In fact, I just read that one in three teens is too out of shape to complete a simple treadmill fitness test. That's not good. I don't want any of my patients or your child to be a fitness failure.
From Good Kids, Bad Habits: The RealAge Guide to Raising Healthy Children by Jennifer Trachtenberg.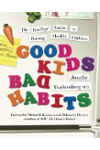 Physical activity reduces stress and calms kids, making them happier and more attentive in the classroom. Physically fit children are also more likely to skip risky behaviors. Physical education (PE) is one of the best ways to battle both obesity, which affects 30% of all teens, and type 2 diabetes, which has increased in kids 21% since 2001. Obesity and diabetes threaten children's heart health—even while they're young—and place a huge economic burden on society.

Believe it or not, in the United States only 8% of elementary schools and 6% of middle schools and high schools provide daily PE for everyone, and 20% of elementary schools have abolished physical education altogether.
Encouraging an inactive child to exercise more can be tough. But it's never been more important: Childhood obesity rates have more than doubled in children and tripled in teens over the last 30 years.

Taking in too many calories, especially when paired with a sedentary lifestyle, can seriously affect your child's health -- both now and in the future. Obese kids are likely to grow up to be obese adults, which increases their risks for adult health problems such as heart disease, type 2 diabetes, stroke, several types of cancer, and osteoarthritis.

Increasing your child's activity levels will do much more than just improve his or her physical health. Incorporating more time outdoors, getting regular exercise and trying new activities can improve your child's self-esteem and emotional health, too.
Continue Learning about Fitness For Children